When September Comes …
Mexicans, Armenians celebrate a special victory month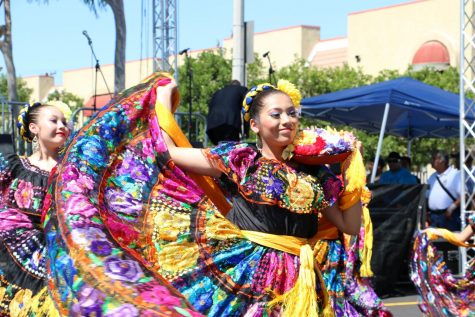 Lilit Sedrakyan
Miguel Hidalgo y Costilla rang the bells of the town and called the Mexicans to fight against Spanish control. On that day in the little town named Dolores started the Mexican War for Independence and lasted two decades. It is one of the favorite holidays for Mexican-Americans. It is a good occasion to celebrate, come together and introduce the rich cultural heritage in their country and abroad.
Thousands of Latino-Americans lined up along the Cesar Chavez Boulevard, East LA, for 73rd parade organized by the Mexican-American community on the occasion of Independence Day.
The annual parade is one of the oldest and largest celebrations of Latino community.
Monica Contreras Hernandez specially travelled to LA from Pennsylvania to participate in festivities. "This is beyond the most amazing parades I've ever been in. I'm from Pennsylvania, where we don't have anything for my culture, we need to step it up. This parade is about equality, that is what we fought for, that's what our country fought for and stands for; culture, equality, opportunity, family and religion," said Hernandez.
The parade introduced rich and diverse culture, traditions and customs of the dynamic and vibrant Latino community of LA. Many school bands, equestrian units, folkloric groups, elaborated floats, colorful costumes, live music represented different Mexican states.
"This parade shows our heritage, our culture, shows how we can come together as a community, how we can celebrate, our Independence in the US," said Maria Camboa. She also added that after the parade she will gather her big family to have their favorite dishes on dinner, including tamales, burritos, el grido, and very spicy salsa.
"I celebrated this holiday with my family in Mexico every year. Now I live in California and I'm very proud that can celebrate this great holiday here in LA, too. This is a very important day for us; we come together, celebrate and remember our past," said Margarita Sandoval.
The street festival continued on with delicious Mexican spicy food, mariachi bands and national costumes.
This year, for the first time, Armenians took part in the parade as a guest country.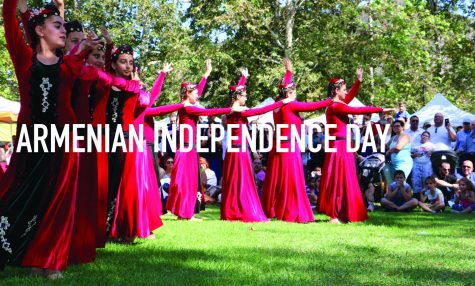 September is a festive month for Armenians as well. On Sept. 21, 1991, the people of Armenia voted in a referendum to proclaim independence from the Soviet Union, regaining their sovereignty after 71 years of communism hegemony. This was the result of many lives spent in jail and a struggle worth a few decades. The Armenian youth had been fighting for their independence since the 1960s. At last they made their dreams come true on that very September day.
Armenia was among the leading countries re-gaining independence from the Soviet Union, putting an end to a monster which had absorbed fifteen countries into one totalitarian union. A total of 99.5% of Armenian citizens voted in favor.
"I cannot express those feelings we had on those days, back in 1991. Our hearts were full of joy and happiness, we could feel the sweet taste of freedom," Karine Tepoyan shared her feelings with excitement.
She and hundreds of other members of the Armenian-American community gathered in Verdugo park to celebrate the holiday and to share their memories from what felt like a national awakening.
"I celebrate this day every year, this is a special day for all of us," said 'grandpa' Gourgen taking photos on his little camera, to show and to tell about the celebration to his wife later on. A number of folkloric groups in national costumes introduced Armenian traditional dances. Famous Armenian singers performed folk and modern music, entertaining the community until late evening.
Armenian rich and delicious cuisine was presented as were interesting wares. One couldn't resist the seductive scent of Khorovats, the Armenian barbeque.
Congressman Adam Schiff was among the guest speakers with a congratulatory message.
"It's my great good fortune to represent the largest Armenian community in the US Congress. It is a great pleasure to congratulate the entire Diaspora and the nation of Armenia on this historic occasion and it comes in such an exciting time when we have had revolutionary change in Armenia," said the congressman. " I think that captivated the world. And I think this is a good opportunity for the US to once again strengthen the partnership between our countries."
With the recent "velvet revolution" in Armenia, many community members set a new goal; return to Armenia and celebrate the next Independence Day in their homeland. Despite the fact that it was Sunday and a working week was ahead, nobody wanted to leave the park, where they enjoyed a day full of joy and warm memories.
All pictures were taken by Staff Photographer Lilit Sedrakyan