The NBA Finals
Are we even surprised at this point?
With the NBA postseason coming to a close, nothing too interesting has happened at all in retrospect.
An NBA fan could have easily predicted our current Conference Finals match-ups from before the season even started. Russell Westbrook and the Oklahoma City Thunder losing in the first round of playoffs to the Utah Jazz and the Jazz's continued success until facing the Houston Rockets were the most newsworthy events of the postseason.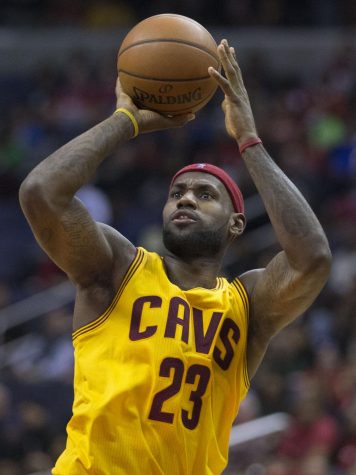 That unexpected success still pales to the fact that neither the Thunder nor the Jazz were expected to make it far regardless. Rookie Donovan Mitchell stood out the most as the Jazz's lead scorer and possible Rookie of the Year. Mitchell and the Jazz had their run cut short by the Houston Rockets who, lead by James Harden, lost their series 4-3 in the current Western Conference Finals against the Golden State Warriors.
The Golden State Warriors have been seeded to win the NBA Championship this year as early as three years ago with only the Rockets and The Boston Celtics as worthy opponents. The Warriors riding high off a near sweep of the New Orleans Pelicans, who lead by Anthony Davis will truly be a team to watch anywhere within the next two to three years, have their full team back with the return of their lead scorer Steph Curry.
The Eastern Conference finals, while expected to be won by the Boston Celtics, had trouble containing Lebron James of the Cleveland Cavaliers. The Celtics lost the series 4-3.
After Lebron's request to trade his entire team mid-season for role players there was no hope for them to beat their opponent even with the Celtics top player Kyrie Irving out on injury.
It's been a running joke for years now that the Eastern Conference Finals is easy money compared to the Western Conference. The Cavaliers still making it to the Eastern Conference Finals with a brand new roster only further validates the sentiment.
The Cavaliers found a way to backup Lebron James as he put up MVP-level numbers, leading the team to NBA Finals. Many believed this years finals would be the most entertaining with an upset for both the Cavaliers and the Warriors but with Celtics and Rockets choking in the fourth we are once again slanted for a rematch these two rivals.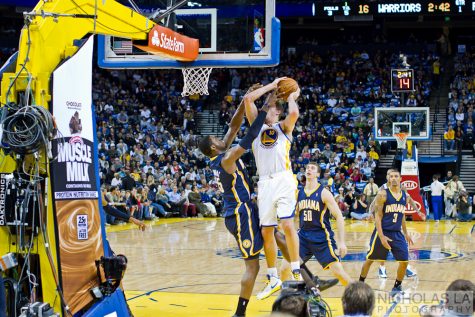 While the Warriors are still predicted to take the Championship, Lebron James and his ability to average a 42 point triple double might end up being tricky for the Warriors. It should be an extremely one sided win provided the Warriors are a team consisting of four NBA All stars but at this point with that being the expected outcome who isn't hoping the Cavaliers beat the Warriors?
Make sure to keep your eyes peeled because we're in for a wild series.
Alexander Sampson can be reached at [email protected]