A Day in Venice Beach
What is life in Los Angeles without a trip to the beach every once in a while? A safe spot for having a good time any day of the week is Venice Beach. The atmosphere is unique, with people from all cultures in one place, hanging out and living out their passions. Sports is a big part of Venice, where you can play basketball, go skateboarding or roller skating, watch incredible street show artists, get fit at the Muscle Beach gym, or surf in the ocean. Production editor Belinda Oldrati explored what a day in Venice Beach could look like.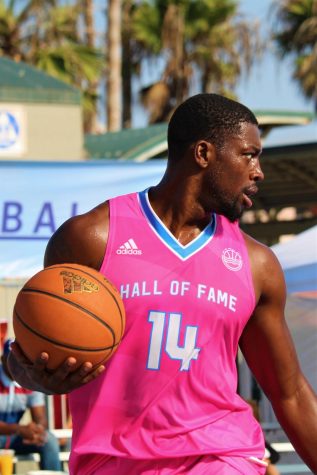 Shoot some hoops at the Basketball Courts
The Venice Basketball courts, also known as "a hooper's paradise," is a place where people get to play outdoors from sunrise to sunset right by the beach. What more could a basketball player ask for? Montreal Harris, 27, has been playing basketball for 19 years, and makes sure to visit Venice at least four times a month. "I truly love the atmosphere and comradery," said Harris. "Everyone is there to do what they love and to meet new people." Harris dreams about becoming a coach to impact the upcoming generation of basketball players, but first, he wants to make it onto a professional team himself.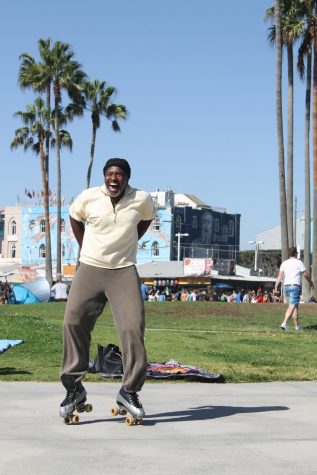 Roller skate at the Skate Dance Plaza
The wonderful thing about the roller skating area in Venice is how it manages to gather people of all ages and race, as well as economic and cultural backgrounds. People go there to enjoy some good old music on their roller skates, and the sense of unity among the dancers is incredible. One of the legends of Skate Dance Plaza, who unfortunately passed away in 2016, was Craig Johnson. He was a skate dancer, hula hooper, and philosopher. Tessa Cisneros, 41, talks about when she first met Johnson back in 2010 while she was working by the boardwalk. "He would ride his bike down Horizon with his roller skates on, several hula hoops over his shoulders, a gallon of water in one hand, and usually a bag full of his amazing fresh juices, healthy cookies, and fruit from his farmers market," she said. Johnson is known for being a down-to-earth guy, and his positive energy could really put a smile on anyone's face. "He skated his heart out because it made him happy."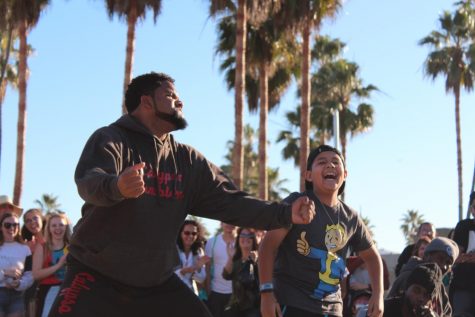 Be amazed by boardwalk Street Shows
If you're not into the sporty side of Venice beach, you could always relax at the beach, do some shopping, or take a nice walk along the boardwalk where a lot of people get really creative. While strolling, there's a big chance you'll pass the Calypso Tumblers performing their street show right on the boardwalk. The show has been in existence since 1993 and consists of dancers, acrobats, musicians, and entertainers that will make you both impressed and have you laugh out loud. One of the group members, Immanuel Lyons, 23, loves the fact that they spread love and positivity. "My favorite part is the 'One Love' message we spread," said Lyons. They involve the audience in their show by inviting people on the spot to participate. Although their show has a lot of humor in it, the underlying message is a beautiful and important one. "There's only one race, and that's the human race," is what they're closing the show with, and they truly create a sense of love and unity among the crowd. Lyons said that "seeing different people of all backgrounds everyday" is what he loves the most about Venice.
Get fit at Muscle Beach Venice
The Muscle Beach Venice outdoor gym is known to be the home gym of former bodybuilders and actors Arnold Schwarzenegger and Lou Ferrigno. Today, there are two other men taking the lead. Athletes Ike Catcher and Andrew Hawkins, also known as the superheroes of Muscle Beach, put on a show for the Venice public on a daily basis. "Venice is the best beach in the world," said Catcher. Venice is indeed a great place for a fun day, and there's "a lot of artists and inspiration," he said. Catcher has been working out consistently for ten years, and the secret to his huge, defined muscles is "hard work and discipline." As they push themselves in unbelievable workout routines on the bars of the outdoor gym, both residents and tourists passing by comes to a halt, and no one seems to be able to take their eyes off of them. They are photo friendly, and not a day goes by without picking up people from the audience to use as free weights. Watching these guys work out is a must.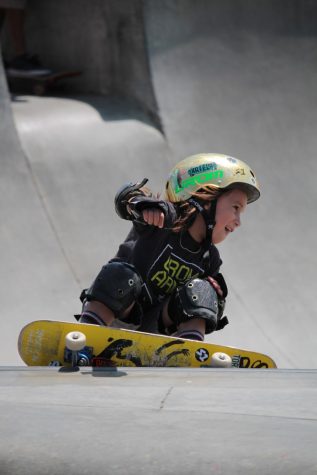 Experience the unique vibe of Venice Skate Park
Venice is a city that has embraced its skateboarding history and culture.
In 2009, they built a $2.4 million skate park right on Venice Boardwalk, which is now an iconic landmark to Southern California.
Unlike traditional sports, winning is not the driving force in skateboarding, but instead, it becomes a way of life.
Jake Familton, 7-years-old, knows this very well. He's been skating since he was three years old.
Familton got into skateboarding because of his neighbor who always used to skate in front of his house, and today, he dreams of becoming one of the top three professional skateboarders in the world.
Venice Skate Park has a friendly environment and it's very common for skateboarders to cheer for each other when tricks are landed, and Familton, who's one of the youngest at the park, is always happy to be there.
"I get to go fast, learn new tricks, and meet and skate with new friends," he said. "All the skaters are good to me."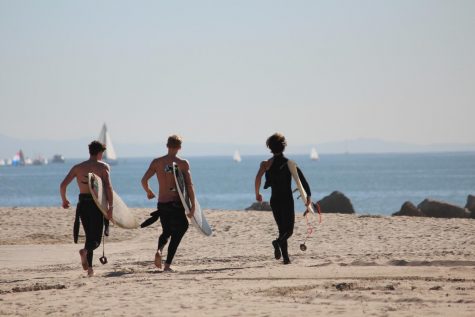 Enjoy the ocean by Surfing
While there are plenty of beaches in Los Angeles that's perfect for surfing, why not take advantage of the ocean while you're in Venice?
There are plenty of shops where you can rent surf equipment if you don't have your own.
Jay Rentals is one of them, located in the heart of Venice Beach. They have been renting out beach needs since 1996, and has everything from bikes to surfboards.
On Yelp, Brooke Ansley says, "This is the only place I ever rent from."
They also have surf lessons for anyone who wants to explore the water with talented expert surfers before going on their own.
All in all, Venice is so much more than what the eye can see – it's simply a state of mind. If you haven't been there lately, you definitely want to see the recent upgrades and check out the vibrant culture that screams "Los Angeles."
(Photos taken by Belinda Oldrati)
Belinda Oldrati can be reached at [email protected]