5 Reasons Why You Should Visit Kyoto
The Japanese city filled with culture, history and beauty
One of the oldest cities of Japan allows people to experience authentic culture. Japan is one of the oldest countries in the world, with a history of more than a thousand years. Tokyo is a well-known city in the country, visited by many tourists. However, for native Japanese, Tokyo is a new capital with only 400 years of history as a major city. Before the year 1600, the capital of Japan was located in the west district, Nara, Osaka and Kyoto. Kyoto holds various temples and shrines including the Imperial Palace, where the emperor had lived for many years. The city offers a one of a kind experience to its visitors.
Visit Historical Structures
There are some interesting places in Kyoto such as the golden temple Kinkaku-ji, the tremendous number of red torii (Japanese arches) and the beautiful bamboo forests. However, if you want to experience Zen spirit, you should go to Kenninji. This is the oldest Zen temple in Kyoto, which was built in 1202. There are gardens that are very organized with the traditional zig-zag pattern on the ground. These waves are traced on the sand of the ground in a geometric splendor. During autumn, the leaves turn red and yellow. The view is very beautiful and clearing to the mind. The admission fee is 500-yen (about $5). If you want to experience Zazen, which is the meditation in Zen Buddhism, it is held on every second Sunday starting at 8 a.m. There's no fee. Kenninji is located at 584 Komatsu-cho, Higashiyama-ku, Kyoto. You can reach the temple at (075) 561-5777. Be aware that it's a local number, so include international codes to call.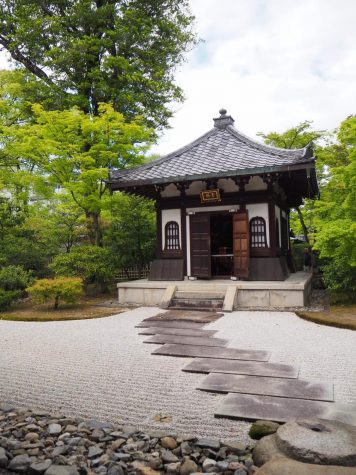 Wear a Traditional Japanese Kimono
Many scholars says the Kimono appeared in the Heian era during 794-1192. Until the Meiji era (1868-1912), which is when the Japanese government tried to take other foreign cultures in, the Kimono was common for everyone. Even now, native Japanese people wear it during weddings, graduation ceremonies, and formal occasions. Kimonos are very difficult to put on and many people can't – not even the natives. However, in Kyoto, you can try it on for only $20 to $40. At first, you choose your favorite colors and designs. Then, a dresser puts the kimono on you. If you pays more, the dresser will also do your hair in Japanese style. These kinds of shops are open in the morning, and if you go there first, you can take many memorable pictures.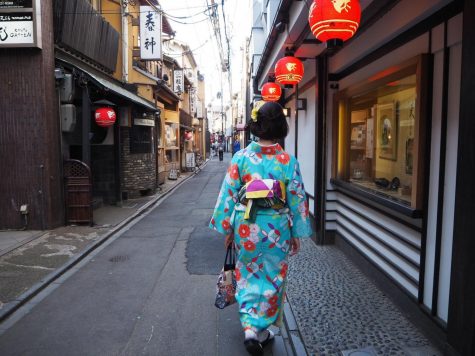 Enjoy Japanese food
Kyoto is a city in which streets are designed as a grid. Therefore, every road is straight but there are also many paths. Nishiki market is a narrow street with a lot of stands and restaurants and it's crowded with tourists and local people where you can enjoy many kinds of Japanese food and sweets. An abundance of food stands sell food at a reasonable price and some Japanese food such as Washoku is a World Cultural Heritage. Kyoto has many famous and delicious restaurants, but some of them are very expensive. Enjoying Nishiki market would cut the cost for you. There are dashimaki (Japanese omelet), tsukemono (Japanese pickles) and yakitori (grilled chicken). Also, you can taste sushi and sashimi (raw fishes). Nishiki market is located at Nishikikoji, Teramachi-Takakura, Nakagyo-ku, Kyoto.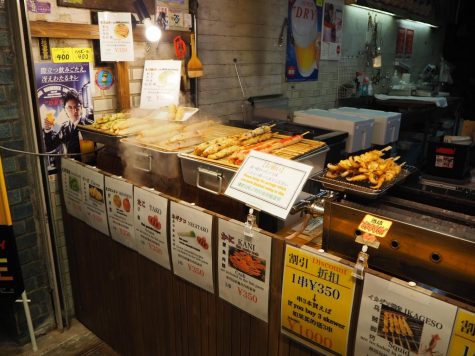 Walk Around Historical Lanes
Kyoto is one of the most historical cities in Japan. The city's government tries to protect the views and sights. Therefore, people can still enjoy the historical atmosphere, and there are many wooden houses and temples to see. In Hanamikoji-dori Street, you can find maiko or geiko. Maiko literally means "dancing girl." Maiko and geiko perform traditional dancing and singing with shamisen which is an instrument in some restaurants, called ochaya-san. Unfortunately, first-time customers are not allowed to enter ochaya-san. However, in Hanamikoji-dori, people can see maiko and geiko. They have a 300-year history in training, practicing, dancing and playing instruments. Hanamikoji-dori is located at Gion-cho, Higashiyama-ku, Kyoto-shi, Kyoto.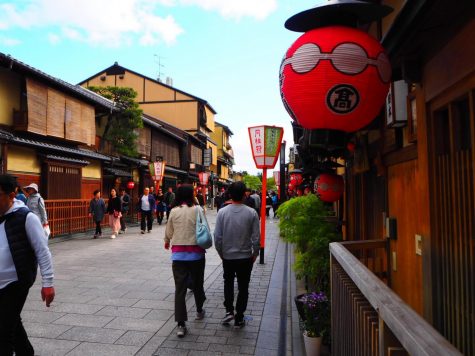 Taste New Sweets
In Kawaramachi district in Kyoto, there are many appealing and tasty sweets. In addition, Kyoto is famous for match green tea, and you can enjoy many matcha sweets there. In Maccha House, they serve matcha tiramisu in a wooden box. The tiramisu includes custard and soft sponge cake. It is not too sweet, and not too heavy. Also, an authentic matcha is recommended. This is real matcha, so it's rather bitter, but has an authentic taste. It is worthwhile trying it. Maccha house is located at 382-2 Komeyacho, Nakagyo-ku, Kyoto.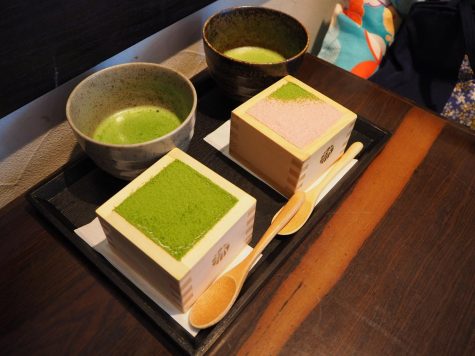 Kyoto is also a popular sightseeing spot for native Japanese because there's only a few places where they can experience traditions. So if you would like to experience something old and authentic in Japan, you should visit Kyoto, one of the oldest cities of Japan.