Daily Joins in on the GCC Carnival
ASGCC throws another successful event
ASGCC held their Spring 2018 "Carnival" in the campus quad on Tuesday, April 10. Students who arrived an hour before noon would have seen the ASGCC members setting up their booths and games.
The "Carnival" is held every semester by the Associated Student of GCC and they told El Vaquero that they are happy to give students such a great college experience. This time, ASGCC reached out to Allan F. Daily High School and invited their students to join in on the event.
The high school gives a second chance for graduation to students who have a history of disciplinary action against them, such fighting or failing their classes. They hold classes from the 9th grade to the 12th grade.
About a hundred of the participants were students from Daily, said Colleen Gabrimassihi, President of ASGCC and Economics major. Hagop Eulmessekian, the Principal of Daily High, joined his students in Glendale Community College's Carnival.
The event was open to all students and they hosted a variety of carnival games where the winners would get a chance to enter raffle giveaways for Amazon gift-cards. To win an entry ticket, students participated in one of more of these events.
Dunk Tank, where students and facility grabbed a softball and aimed for a bull's in order to dunk a member of ASGCC into a tank of cold water. A welcome dip considering the 96-degree temperature in Glendale.
Basketball Free throws, where students would shoot for with the hopes of scoring in through the hoop to win.
Football tosses, where the goal was to get the football to go through one of the rings on the board in order to win.
Fish Bowl, a game where you try to make 3 ping-pong balls into a fish bowl to win.
Hundreds of GCC students participated in the event and were treated to free cotton candy as well.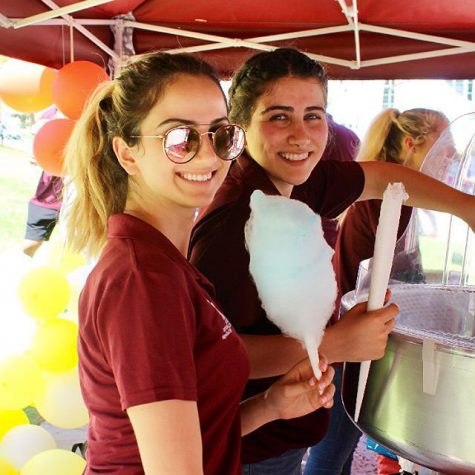 Hayk Rostomyan can be reached at [email protected]