Barbie Joins the 21st Century
For the first time Barbie represents real women instead of artificial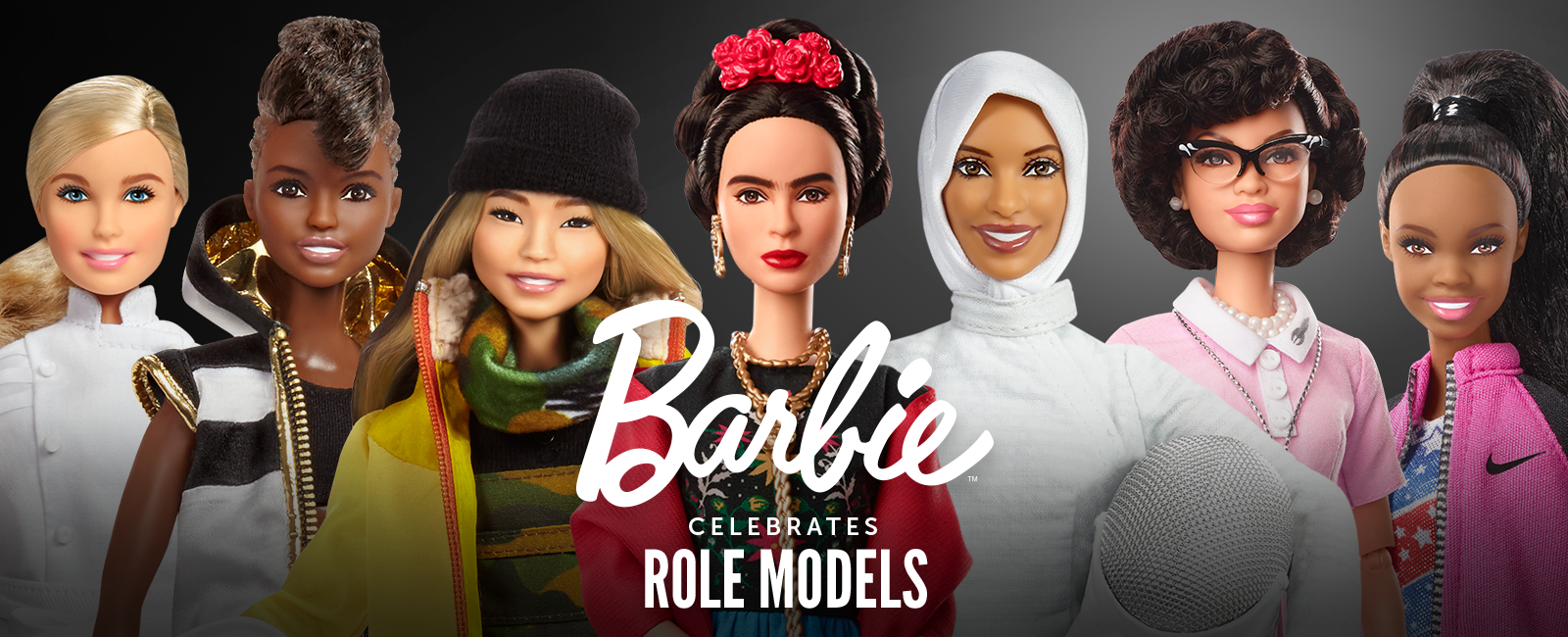 Toy manufacturing company Mattel released 17 new "Role Model" Barbies in honor of International Women's Day.The line includes accomplished, groundbreaking women like artist Frida Kahlo, aviator Amelia Earhart and filmmaker Ava Duvernay.
Because they're based on real women, the dolls range in race, color and (only slightly) size.
The move came after a Mattel global survey found 86 percent of mothers were concerned about their children's role model exposure.
"As a brand that inspires the limitless potential in girls, Barbie will be honoring its largest line up of role models timed to International Women's Day because we know that you can't be what you can't see," Lisa McKnight, senior vice president and general manager at Barbie, told the press.
"Girls have always been able to play out different roles and careers with Barbie and we are thrilled to shine a light on real life models to remind them that they can be anything."
The collection is a commendable step in achieving a more intersegmental view in female empowerment – something I often found lacking in the contemporary feminist surge.
And although its "curvy" dolls could be curvier and its renditions less polished and more life-like, they're trying.
Involving role models like these women in girls' playtime is crucial in creating new, positive life expectations. This is especially true for girls of color.
One Christmas, in what I can only assume was an attempt at making me a more feminine child, my parents gifted me two Barbie dolls. The first was a standard model with blonde hair and blue eyes. The second had a deep tan, brown hair and smelled like coconut.
I tossed the first, kept the second.I was pleased at seeing a doll that slightly resembled the women around me, but all I could do was change her from an evening gown to a bathing suit.
Eventually I tossed her out, too.
However, a small study conducted at Oregon State University, found it's not Barbie's lack of career outfits that reduce girls' confidence in achieving personal career goals. It's her physical appearance.
The unattainable 110-pound, 5-foot-9, over-sexualized image that Barbie is modeled after creates a disconnect for girls that renders her multiple career options equally unattainable.
When asked, girls who played with a Mrs. Potato Head felt they had more career possibilities than those who played with Barbie.
The "Role Models" collection's diversity in height, color and identity could be a step in fixing this problem.
The dolls' distinctive features, such as gymnast Gabby Douglas's skin, soccer player Sara Gama's hair and fencing champion Ibtihaj Muhammad's hijab will resonate with girls who don't see their image reflected in mainstream media, and encourage them to pursue any career they desire.
Adriana Garcia can be reached at [email protected]