One Step at a Time: Tackling Wellness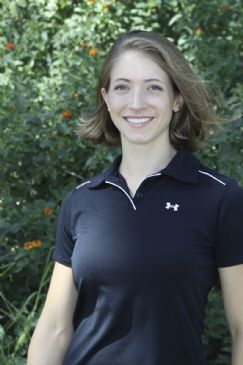 Upon entering Professor Erin Calderone's office I was immediately drawn to her collection of training certificates and degrees proudly displayed on the wall above her desk. Her office is lightly decorated and shows signs of her first four years at Glendale. As a former community college student she understands the value of education. "People won't even look at you without the letters behind your name," said Calderone.
Calderone is a newly-tenured professor who is the leader of the Glendale Community College Employee Wellness Program which promotes health, fitness, and wellness on campus. The program kicked off a five-week Activity Challenge on October 1 and will be wrapping up November 5. This event has been made possible with the help of the Guild, the Health Benefits Committee, Board of Trustees, and Glendale Unified School District (GUSD). Truly, a group effort.
In addition to running the Wellness Program, her time at GCC has led to the development of a new training course, the Fitness Specialist Certificate, a two semester track of 21-25 units of study. The National Association of Sports Medicine (NASM) book has been adapted as part of an academic advocacy partnership with the school and it is used as course curriculum for the certificate.
Students of the program finish with the knowledge to take the NASM certifying exam at a discounted rate. Calderone encourages her students who complete the program to take the test, like she says, "You know it, you might as well get the certificate to back it up." Students who pass the NASM exam gain a certification that is accepted by most training gyms and fitness institutions. Her goal is to offer an elective option through the entrepreneurship department, since many students will end up owning their own businesses.
In earning those elusive letters behind her name, Calderone attended California State University, Northridge and earned both her bachelors and masters in Kinesiology. It was there that she discovered a passion for teaching. As part of her thesis she participated in the early development of a program known as 3 Wins Fitness: Hope, Dreams, Health. A free to the public exercise program offering a solution to a healthier lifestyle. They encourage participants to commit to one year with the program dedicated "to empowering individuals to improve their quality of life by building healthier bodies, minds, and communities." At a time when only one-in-five adults get the recommended weekly amount of exercise and nearly 36 percent of adults are obese, a program like this can be life saving.
3 Wins Fitness was awarded $80,000 for the 2017-2018 school year by the American Council on Exercise (ACE). The funding will be used to pay student instructors and to expand the program across, not only the city, but the state as well. They currently have 28 program locations identified on their website but Calderone indicated that there were quite a few schools and locations still not yet updated and added to the list.
Over on ratemyprofessor.com, students had nice things to say about her, like these anonymous reviews; "She is super helpful, very nice, and caring. Goes out of her way to help you succeed in the class." And this one: "She was one of the best teachers I have seen. She is not only a nice person but also a nice teacher." And, "She is really knowledgeable and fair with everything." So clearly, her reputation proceeds her.
We got to talking about how easy it to not maintain your own personal fitness routine and practice. If she doesn't schedule the time for her workouts, they don't happen. In her experience having a home practice is key. "I'll do [my workout] in my pajamas," said Calderone. When she is not on campus she likes to spend time with her husband and her 14-month-old daughter. For a fun fitness activity, she and her husband attend Jiu Jitsu classes in Valencia, where they reside. Calderone has been a freelance writer for Oxygen Magazine since Jan. 2014. Her articles give in-depth guidance on total body agility training, strength and mobility, fat blasting, anti-aging, and core toning exercises.
Follow on Instagram: @gcc_employee_wellness
Upcoming Wellness Lecture Series event titled "10 Myths and Truths About Weight Management" on October 19th during College Lunch Hour (12:30-1:30) in SB 243.