'Shadow Day' Aims to Recruit High Schoolers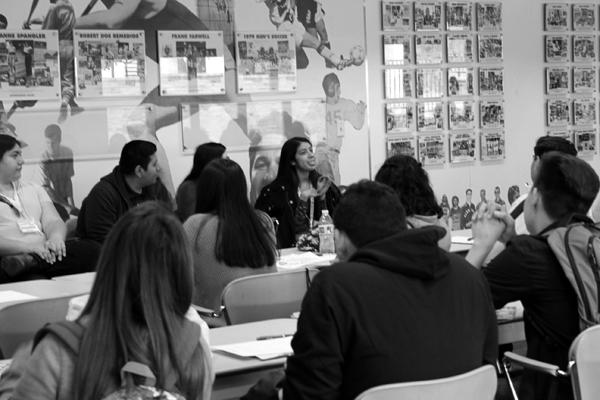 Thirty prospective students from Los Angeles River High School visited the college for "shadow day" on Tuesday to take tours and learn more about college life. Student mentors from GCC's Welcome Center led the high schoolers throughout the campus and promoted the services it has to offer.
Students were paired with  mentors based off their interests and what their career goals are for the future. After the tour, lunch was served and the students attended a panel where they could ask five mentors any questions that was left in their minds.
The "shadow day" program is a part of the student outreach and student services and aims to encourage students to go to college, dispel some of the myths, and make the transition from high school to college easier.
High school students often respond well and get into the school spirit here and feel more confident about attending college.