Films to Delight Audiences in the Coming Year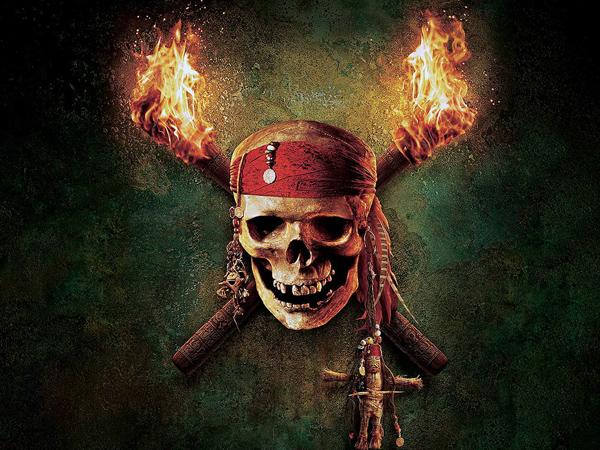 We are getting closer to 2017 and we have so many new movies to look forward to in every single genre there is. So without any further adieu here's some of the movies you can see next year.
"Pirates of the Caribbean:
Dead Men Tell No Tales"
We followed Captain Jack Sparrow (Johnny Depp) and his crew around the world's ocean since 2003 in four movies. After being delayed two years, they're back and this time Will Turner (Orlando Bloom) will return to the big screen. In this film, Sparrow's old rival, Capitán Salazar and his crew have  escaped prison and will do everything to kill every single pirate they see. The only way of saving the world's pirates, but mostly himself, Sparrow needs to get his hands on the Trident of Poseidon, an artifact that will make the owner have total control over the seas. The movie premieres May 26.
"Fifty Shades Darker"
It's been two years of anticipation to see what will happen between Anastasia "Ana" Steele (Dakota Johnson) and Christian Grey (Jamie Dornan). The phenomenon of what was "Fifty Shades of Grey," is back with the second of three installments from the franchise. As we saw in the last film Ana left Christian when she realized they were incompatible.  As she starts her internship for Jack Hyde at Seattle Independent Publishing House, Mr. Grey can't stop thinking  about her. He will do everything he can to get her back in his life. But it won't be on his terms anymore, this time Miss Steele has a say in things, but will that be enough? Curiosity will have to wait until Feb. 10.
"Fast 8"
It's been 15 years since Brian O'Conner (Paul Walker) stepped in as an undercover cop at Dominic Toretto's (Vin Diesel) home, and now the rest is history. As we all know Paul Walker died during the production of "Furious 7," his brothers Cody and Caleb Walker, stepped in and film the remaining scenes. Walker's death didn't stop the Fast and Furious franchise crew. Diesel confirmed earlier this year that there will be at least two more movies (2019 and 2021). In "Fast 8," released on April 14, you'll recognize returning notable members such as Dwayne "The Rock" Johnson, Jordana Brewster, Jason Statham, Tyrese Gibson, and Michelle Rodriguez. Unfortunately at this time, no one but the cast and producers know the plot of the movie, but Diesel teased fans with a poster that stated a trailer will drop on Sunday. There's no doubt that this movie will be as exciting, action filled and awesome as the last seven. especially with Felix Gary Gray ("Straight Outta Compton," 2015) in the director's chair.
"Saw: Legacy"
We all thought that the last movie from the Saw franchise, "Saw 3D" was going to be the final one. We've followed Jigsaw and his helpers during the last seven movies. Even though that was suppose to be the end, the writers of the film, Marcus Dunstan and Patrick Melton, pointed out that the last movie gave more questions then answers. In an interview back in August, Dunstan and Melton shared "there were several ideas we never quite figured out. But I don't want to say what they were, because you never know what might happen in the future." It's said to be a re-invention and that they will have new cast who can carry the franchise even longer. The filming just began so there's no trailer or plot out yet, but after six years of waiting, we can only hope that this will be a new era of the Saw franchise. Get ready for Oct. 27.
"Rings" (The Ring 3)
One of the most talked about horror movies is back with a sequel after 12 long years. After being rescheduled a few times from November 2015, the movie is now set to come out Feb. 3.
It's the same concept, you see the film, the phone rings and a mysterious voice on the end whispers "seven days" and after that things go bad, very bad. This time, Holt is interested in the myth about the cursed videotape who kill anyone seven days after watching it, but his girlfriend Julia take one for the team, looks at the tape and goes through hell for the next seven days. Will she survive and close the portal forever or will Samara get out of the television once again to kill even more people? I'll guess we have to wait a little while longer to find out.
"Beauty and the Beast"
It's been 25 years since the Oscar nominated animated film "Beauty and the Beast" was released to the world. Audiences will get to relive one of Disney's iconic movies, but in a live-action remake. They did an amazing job picking the cast for this movie and there wasn't anyone else who would fit the characters better. Rumors began to swirl in 2014, as to who will be casted along with a release date. Emma Watson has been cast as the beloved Belle, Dan Stevens as the Beast and Luke Evans as Gaston with a March 17 debut. The film holds the same plot: Belle sacrifices herself and is taken prisoner by the Beast to save her father. Belle is introduced to the magical staff in the castle and learns not be afraid of the Beast. But everything won't be a walk in the park, Gaston is still after Belle and will do everything in his power to get her, even if it means hunting down the Beast to the end.