3D Cars: The Future is Now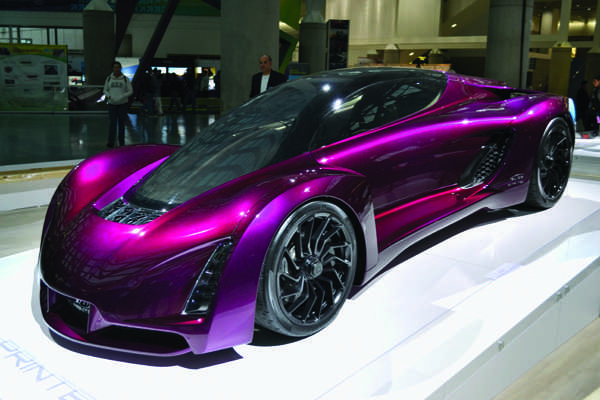 There were some surprises at this year's Los Angeles Auto Show at the LA Convention Center.
The prototypes of 3D printed vehicles were on display.
The first 3D printed car "Blade" presented by Divergent, was the first car that visitors could see entering the show. It is a stunning purple metallic, much like a futuristic Maserati or Jaguar.
The components that are used are aluminum and titanium," said a Divergent representative. He said that this technology will be sold to other manufactures.
Another 3D product shown by Divergent was a super bike, called Dagger.
Famous brands such as Mercedes, BMW, Lexus, Toyota and many others presented their newest models of 2017 and 2018. Future buyers could compare cars on the floor, test drive some of them and choose their next one.
The show runs through Nov. 27. And is open from 9 a.m. to 6 p.m. on Thanksgiving Day.