Campus Comments: Who Won the First Presidential Debate?
Donald Trump and Hillary Clinton faced off in the first presidential debate of 2016, which aired live at 6 p.m. on Monday from Hofstra University in New York with NBC news anchor, Lester Holt, standing as moderator.
The debate tackled issues of economic growth and prosperity that raised questions on jobs, taxes, and trade.  It also pushed for their opinions on racial division and national security, specifically cyber warfare. Trump's failure to file taxes was thrust back in the limelight along with Clinton's email controversy.
David Villegas, 19:
Who won the debate: "Hillary."
Why: "She kept calm and stayed on topic while Trump lost his cool quickly and kept on interrupting her."
Isaac Gutierrez, 18:
Who won the debate: "Clinton."
Why: "She seemed more prepared and she handled it maturely compared to Trump's childish comments."
Julia Nercessian, 18:
Who won the debate: "I don't like either of them but I think Hillary won."
Why: "Hillary is more diplomatic and more appropriate. I don't agree with what she's saying but she answered questions without straying."
Manuel Armas, 35:
Who won the debate: "Clinton."
Why: "She was more poised and in control. Clinton knows what she's talking about and she knows the policies in and out. Trump doesn't have the temperament and is unprofessional. He is easily taken out of control."
Matt Calso, 19:
Who won the debate: "I didn't watch the debate but I am going to vote for Hillary because I don't like Trump's stand on immigration policy."
Zully Portillo, 24::
Who won the debate: "Hillary."
Why: "Clinton knew what she was talking about and Trump just attacked her."
About the Writer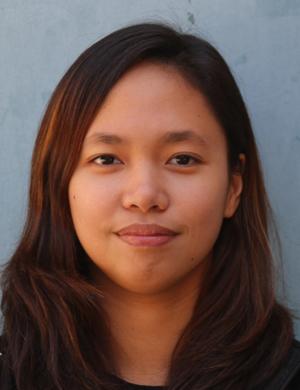 Diane Roxas, Staff Writer
Diane Roxas was born and raised in the Philippines. She was studying for a Bachelor of Arts degree in journalism at the University of Philippines-Diliman...