Doctor's House Leads with Suffragette Exhibit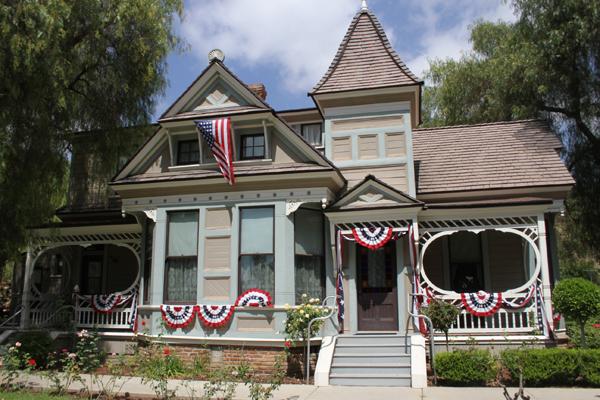 America's first female presidential candidate brings great  attention to the issues women face in the world and has even inspired the new exhibit "The Faces of Women's Suffrage" at the Doctors House museum.
The museum is an old Victorian house that was built in 1890 and saved by volunteers in1980. It was originally a house that was owned by four different doctors one right after the other from 1894 to 1914, who all treated their patients there, inspiring the name.
Every year the Glendale Historical Society, who cares for the museum, presents information on the election process and the candidates running but this year is a little different as they've added an exhibit on women's suffrage. The exhibit covers much of the history of the movement and compares it to women in politics today.
While we all want to think the suffrage movement was started with thoughts of equality in the mind of a young outspoken woman with big dreams, it was actually started by men, with reasons far less noble than equality.
Out of the 12 states that originally had suffrage for women, only one was not on the West coast, this was because men started the movement to persuade women to move from the East coast, because the ratio of men to women was six to one in the West. While men ran the movement for a while, women started taking over.
Eight of these women who advocated for the right to vote are featured in the exhibit. Susan B. Anthony one of the main leaders, called for the Seneca Falls convention for women's rights in 1843, where they wrote the Declaration of Sentiments, sparking the movement, by attracting nationwide attention.
"All the women in the exhibit except one, reported to Susan B. Anthony." Peter Rusch, the curator of the exhibit, said pointing out each of the mannequins that represented a woman from the suffrage movement.
Rusch also spoke about Dr. Jesse Russell and Mary Braley, both of whom were from Glendale and suffrages in their own way. Russell Organized the Republican Party in California. While Braley's husband was considered the father of suffrage here.
While the exhibit focuses on the women of the suffrage movement, it also compares the movement to today and our current politics. It talks about how suffrage has taken new forms in 2016, including voter suppression laws and minority discrimination at the polls.
"We expect more from a woman than a man," Rusch said when comparing 1916 culture to today, pointing out the frequent inequalities between men and women in this era. "Not much, not very much has changed."
The Doctors House is located at 1601 W. Mountain St. It's open on Sundays from 2 p.m. to 4 p.m. The exhibit runs until Nov. 6. While there is no admission charge, there is a suggested donation of $5.