Black Friday Brings Discounts and Competition to the Holidays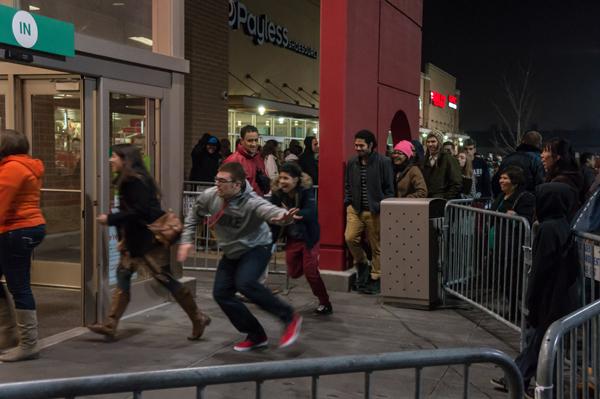 It's the holidays once again, and the holidays mean Black Friday and sales. With another Black Friday come and gone, what did we learn this holiday season? Was there anything different about this year's compared to last year's? The answers can be surprising.
Consumer report website WalletHub claims that a full 11 percent of this year's Black Friday deals are the same as last year's. The retailers Big Lots, Costco, Best Buy, Ace Hardware, CVS Pharmacy, Macy's, Sears, Hhgregg, Office Depot and OfficeMax, Meijier and Amazon are repeating from ten percent to as much as 16 percent of previous deals with almost no reduction of price compared to the previous year.
ABC news reported last Saturday that sales at retail stores had fallen from $11.6 billion last year to $10.4 billion this year due to an increasing use of online shopping. With so many consumers now owning computers, tablets and smartphones there is far less reason to get up in the early hours of the morning to hang out in a long line for a sale that might devolve into a stampede.
Even so, a stronger economy, slight pay increases and lower gas prices have lead to consumers in general spending more this year, whether it be online or in retail stores.
For the ninth straight holiday season, gift cards are the top-selling gift, according to consumer website CardHub. The top-selling card has been the Visa Gift Card for its versatility; any place that accepts Visa will accept the Visa Gift Card as payment. Other holiday favorites include Amazon, iTunes, Netflix, Target, Walmart and Google Play cards.
Some cards had risen dramatically in popularity since last year, such as the Home Depot and McDonald's cards while others took surprising plunges, like Ikea and GameStop cards. The last two still sell in the top 50 gift cards of the year but have fallen from 17th and 13th place to 25th and 23rd place respectively. Home Depot and McDonald's rose from 29th and 28th place to 17th and 18th place.
According to Gail Tom, professor of marketing at California State University, Sacramento, Black Friday works best with plenty of preparation before hand. "Consumer preparation — prior product research as well as consideration for the purpose of the purchase — for oneself or for gift giving puts the consumer in a position to take advantage of the event."
Sukki Yoon, associate professor of marketing at Bryant University, is more ambivalent towards Black Friday. "I think it is true that the price goes down on average after the Black Friday but is it worth the hassle?" Yoon asks. "I don't know. I personally found that good times to buy things are actually after New Year's Day (January to February) before the spring items kick in."
As the economy improves and online ordering becomes easier, will physical Black Friday sales come to an end, replaced entirely by Cyber Monday? Probably not; online selling will become even more prominent but there will always be traditionalists who get a thrill out of showing up at their favorite retail stores early, ready for the consumerist chaos that is soon to follow.