A Good Workout is Just a Bench Away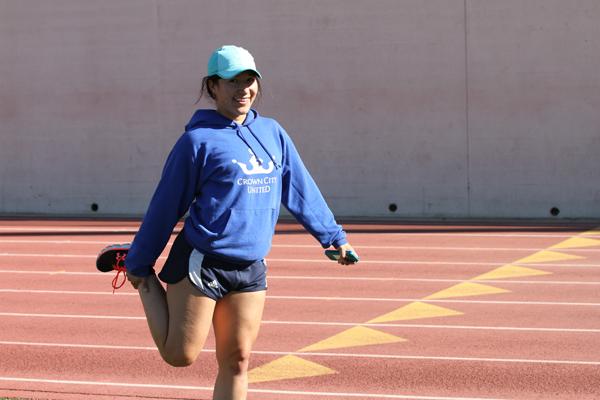 When students have a lot of free time between classes, they begin to look for things to do on campus. Some might want to get in some exercise, either to work on weight loss or just for fun, but they may be unaware of the options available.
There are many recommendations for the official physical education classes.
"Our fitness center is run just like a 24-hour fitness, so that means someone that comes in with no experience on machines or using cardio equipment, then we have instructors that will take that student and show them how to do the exercises," said Men and Women's Athletic Director John Cicuto.
According to him it is ideal to join a P.E. class in order to work out a personalized fitness program.
Kinesiology Instructor and faculty adviser of the Food & Fitness Club Erin Calderone said, "the weight room and Lifestyle Fitness Center are really good areas to get in your workout, but you do need to be enrolled in one of the P.E. classes."
Several classes offer entry to the college gym, namely P.E. 101, 102, 103 or 104. "Those classes give you access to the lifestyle fitness center and the weight room. You can do workouts in either one or both," Calderone said.
It is preferred that students complete a workout in one room or the other, not work out for a little while then move on.
Weight classes teach about cardio to help determine the intensity of the workout. There is also kinesiology introductory and intermediate classes.
For the students not enrolled in any of the P.E. classes, the campus offers many options for exercise.
The track and athletic field is open as long as it is not being used by an athletics class. A less formal technique is to simply walk up as many stairs as one can; a route can be planned out to take a student up a number of stairs around campus, adding more stairs as endurance builds.
The most creative method is to find a vacant bench and utilize it for a number of body-weight exercises. Push-ups, step-ups, Bulgarian split squats, dips and many others that simply need a little support and your own weight to accomplish.
"So if you did just one set of those exercises, 10 repetitions, doing the whole circuit three times, that's a pretty good workout, and you can get done in 15 to 20 minutes," said Calderone.
With a little creativity, a good workout can be found anywhere. Literally just a bench away.