Art History Professor Learns From Her Students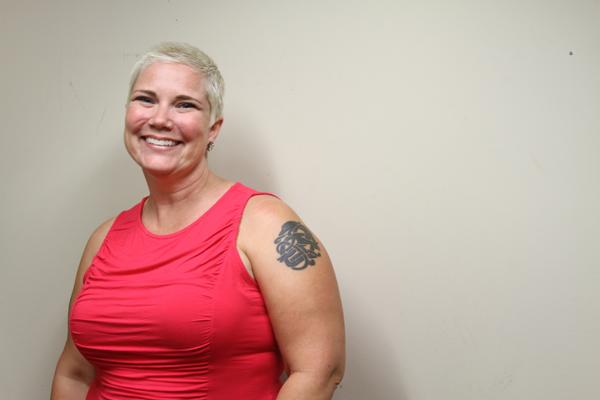 Emily Haraldson is one of the few Glendale College professors with a flaming red hot chilli pepper next to her name on ratemyprofessor.com, the unofficial website for student feedback and ratings for college instructors.
"Professor Haraldson is part of a rare breed of teachers," an anonymous reviewer wrote.
She's convinced it's her exterior that draws students to her and make her more approachable. It could be her nose piercing or tattoos which are less traditional compared to what students are used to seeing around campus.
"I think it breaks down a little of the barrier between professor and student," Haraldson said.
Her roster includes Art 101, 102 and 118 during which she applies the Socratic method when giving lectures and students seem to enjoy it.
Haraldson says she checks the site every once in a while and thinks it is an interesting tool, but doesn't think it tells the full story.
"Often the people who evaluate the professor are people who are really excited about the professor and have great things to say," she said. "Then you have those who are at the bottom and they are just there to complain."
Genesis Santos is one of Haraldson's Art 118 students this semester.
"She is understanding and loves her classes," Santos said. "She makes sure we all get it, and when we have homework she explains exactly what we need to do."
Haraldson earned her bachelor's degree in art history from Augsburg College in Minnesota, where she is originally from. After finishing school, Haraldson moved to Boston with fiance in 1996.
During her stay in Boston, Haraldson worked as a nanny and interned at various museums where she gained experience that came in handy during her time as an instructor.
"That experience of being around young people has informed my experience in being an instructor," said Haraldson.
Her husband's career as a musician caused them to move to Los Angeles. Haraldson signed up for a nanny service and found a job.
She looked into the Cal State system and decided to start grad school in 2000 at Cal State Northridge, where she graduated with a master's degree in art history four years later.
As a postgraduate student, Haraldson taught a mass media class for non-communications majors. It was her first experience as an instructor. She also was a teacher's assistant, helping with grading and instructing.
Haraldson has been teaching at GCC for 10 years, but this is her first semester as a full-time professor.
During her free time, Haraldson likes to cook, bake and color. She says these activities are meditative. Her favorite cuisine is Middle Eastern, specifically shawerma.
Her only complaint is about students who write emails, papers or homework assignments using text language.
"GCC is a great place to be, and I am really happy to have the opportunity to be here full time," Haraldson said.