Transfer Students Weigh Out Their Options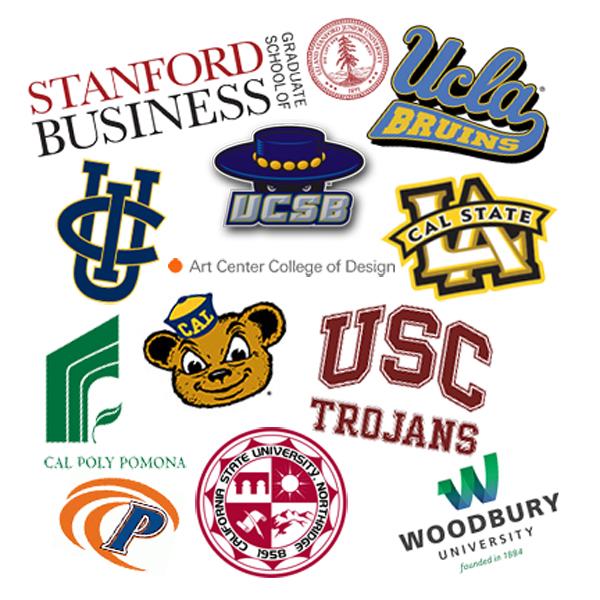 In anticipation of upcoming college applications, the Transfer Center held its semi-annual College Fair on Oct. 1 in Plaza Vaquero from 10:30 a.m.-1:30 p.m., and again at 5-7 p.m. for evening students.
The Transfer Center must coordinate with the representatives from different institutions and Glendale Community College in order to host the event every semester. This fall, there were approximately 50 schools in attendance.
The lineup included all of the UCs, Cal State universities, private schools and several out-of-state institutions.
"Many Glendale College departments are involved in putting this together such as facilities, campus police, food services and counseling," Transfer Center Coordinator Kevin Meza said. "We also rely on the support of both classified staff and faculty to get the word out to our students about the event."
The fair helps students who want to transfer to a four-year college by providing them with the opportunity to learn about admission requirements for transfer students, scholarships and campus life all at once.
Moreover, talking with representatives from the colleges or universities face-to-face can be helpful when trying to get a better understanding of each of the schools.
Students lined up, pamphlets in hand, to speak with representatives of their aspiring colleges.
Psychology major Garooneh Avanessian hopes to transfer next semester and said she thinks the college fair is helpful.
"All these articles and handouts they give are informative. I just went to bunch of them and they answered all of my questions," Avanessian said.
In addition, many schools were handing out goodies, like pens and keychains with their logo or mascot.
"It is a great opportunity for students planning to transfer to a four-year college to learn about options. It was especially successful for me to show them one of many schools they could consider transferring to," said the representative of Western Oregon University.
The College Fair is held twice a year, once in the fall and again in the spring. For more information, visit the Transfer Center on the second floor of the San Rafael building.