Volunteers are Needed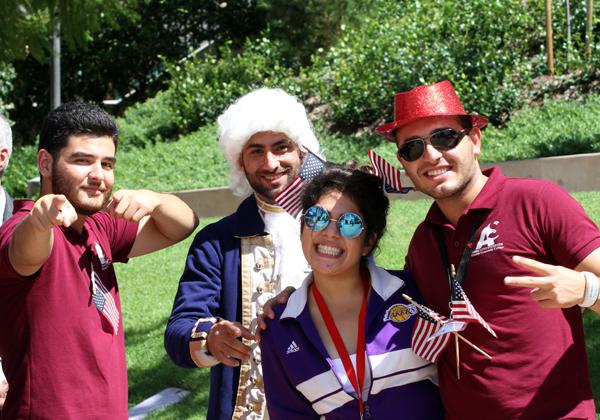 The Center for Student Involvement hosted its biannual Volunteer Faire on Sept. 17, creating opportunities for students to get involved with reputable organizations.
Volunteering promotes a strong sense of community, provides rewarding experiences, valuable knowledge and the development skills that can be an asset to a budding career.
Organizations on hand ranged from medical facilities and outreach programs to the Los Angeles Zoo.
Meet Each Need With Dignity, or MEND, encourages students to volunteer during the holiday season to create christmas baskets by donating a toy for children ages 10 to 14 or signing up on their website www.mendpoverty.com to create a volunteer profile.
Eddie Motta, a second year student majoring in Psychology has done a variety of volunteer work with several organizations including missionary work and understands the value of being service minded and the impact it can have on the lives of those in need. "Volunteering has changed me as a human. It's had a positive impact on my outlook on life and my fellow man," Motta said.
For more information on getting involved contact the Center for Student Involvement at 818-240-1000 ext. 5580 or email [email protected].