Challenger Promises Voters a 'Fresh Perspective'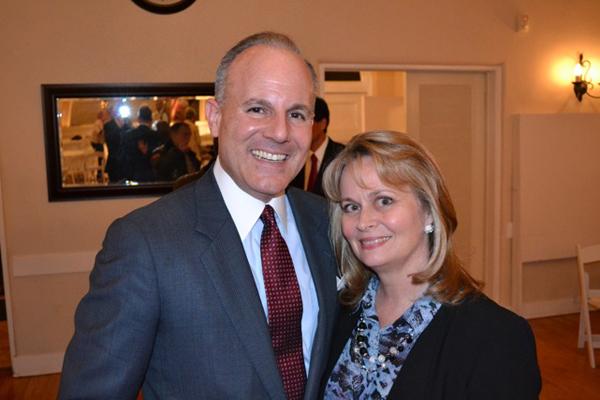 Susan Arnall, 50, a candidate for the GCC Board of Trustees, said she knows what students need. She has lived in Glendale for 20 years and has seven children, including five enrolled in the Glendale Unified School District.
"I can provide a fresh perspective and a new approach to examining the challenges facing GCC students," she said in an email interview last week. "I will be a voice advocating for the students' educational needs, first and foremost."
Arnall, who describes herself as courageous, is on a mission to become the newest member of the Board.
If elected, Arnall said she plans to utilize her knowledge as a mother, entrepreneur and lawyer to help students get the most out of their education.
"I am dedicated to ensuring a financially stable and vibrant GCC," she said.
With several of her children already en route to attend the college, she said she wants to ensure that students are getting the education they deserve while they attend.
"I want our children to get a quality education at an affordable price. With four year colleges unaffordable for most people today, attending a community college is the smartest way to attain that education without going into debt," she said.
Arnall, who graduated magna cum laude from UCLA's Department of Theater Arts, is not only an advocate for students getting the education they deserve but also a big believer in the arts.
Ten years ago, Arnall created a summer youth program geared towards teaching Shakespeare literature and acting for grades six through 12.
"[I get] personal joy at seeing a student put his or her own unique character and expression onto the immortal words of the Bard," she said.  "Hearing those words spoken afresh and seeing the light of understanding in the kids' eyes and sharing their passion in that moment is pure joy for me."
In the April 7 election, she is competing against incumbents Vahe Peroomian and Tony Tartaglia for the two seats available.
"I am worried that the incumbents' continued experience will further harm GCC by driving more students away to other community colleges in the area. If you elect the same people, you can expect the same results," Arnall said.
"I think it is crucial that the Board dynamic be interrupted and a fresh, creative approach be taken to address the causes for student dissatisfaction at the college" she said. "With enrollment directly tied to state funding, GCC simply cannot afford to keep the same trustees for another four years."
If elected, she said she will push for more transferable and vocational classes.
She stressed the importance of community colleges.
"Our children should not be forced to mortgage their lives for an education," she said.  "They should be able to get the classes they need here at home while they save their money to build their dreams."
To date, Arnall's greatest accomplishment is raising her children to be good citizens, which she mentions is a work in progress.
Arnall is endorsed by the 43rd Assembly District Republican County Central Committee and the Republican Party of Los Angeles County. For more information, visit http://www.susanarnall.com/.