test for pics
Scholarships & Awards 2010
Alex Silinas Memorial
Sally Morgan
Alpha Upsilon-Delta Kappa Gamma Society
Dalin Prosert, Vanessa Felix,
Sarah Liani, Ryan Roman, Shen Wen Shiao
Alternative Dream
Sandy Sosa
American Association of University Women
Ani Tribunyan
Apanosians, Heraj Memorial
TBA
Laurel
and Donald Golder Academic Scholar Awards in Honor of
Charles H. Gibson
Tirganuhi Stepanyan
Drake C. Hawkins
Hermine Gevondyan
N. Arthur Rasmuson
Damaris Herrate
Patricia A. Lienhard
Edwin Lopez
Robert J. Taylor
Deveron Shudic
Armenian International Women's Assoc.
Armanoush Boudaghians
Assistance League of Glendale, Transfer
Christine Kocharian
Associated Students of Glendale Community College
(F09)
Saba Bekele, Araik Sinanyan, Marian Mikhail, Deveron Shudic,
Hakanush Arakelyan, Heather Gilbert, Jacob Spruill, Janser Ribeiro Guimaraes,
Jessica Gabrielian, Jessica Tjokro, Joshua Levy, Kelly Hsieh, Khoa Nguyen,
Natalia Basanta, Tigranuhi Stepanyan, Anna Linda Anderson,
David Dominguez, Edward Ro, Gevorg Goulian, Sa Park, Sergio Amador,
Sevan Harootonian, Marjan Akopyan, Loranna Gregoryan, Jessica Martin
(S10)
Joseph Roszhart, Robert Gibbs, Kelly Hsieh, Gina Song, Sergio Amador,
Artin Anderiasian, Hermine Gevondyan, Sevan Harootonian, Damaris Herrarte, Christopher Kidder, Rachelle Saturnino,
Araik Sinanyan, Meline Terteryan, Jessica Tjokro, Katie White
De Angelis, John Memorial
Christian Vandervort
Herrera, Luis Engineering
Varand Abrahamian
Norris, Lee
Gloria Amador
Mercade Family Baja Scholarship Fund
Heidi Diaz, Kyle Nessen
Balcer, Linde Memorial
Bradley King
Baumann-Riddle, Melita Child Development
Sokalska Bochniak Beata
Battaglia, Angela and Anthony
TBA
Bentley, Jeanne Memorial
Corinne Aveni, Michelle Mori
Biology Student Assistant
Margarita Martirosyan, Vahe Lepedjian
Burch, Ernest Jr. Memorial
Nedra Munoz
Butcher, Linda Ruth Memorial
Annie Malekmirzains
Business Division Awards:
Ross, Barry Business Law
Agnes Ter-Arutunyan
Business Administration
TBA
Computer App. & Business Office Tech.
TBA
DeFrain, Pat Memorial
Agnes Ter-Arutunyan
Electronic and Computer Technology
Chris Swiacki
Faverman
, Frances
and Herman
Menooa Badalians Vanigh
Faverman, Myron
Joshua Levy
Haskins, Robert Memorial
Jano Tarvirdian
Insurance Business Ass. of Glendale
Miguel Carbajal-Onate
Kazanjian, Phil, Business Law
Maren Haugen
Knighton, Jim Memorial
Aram
Gambourian
Omar Azmon
Chrris Swiacki
Volunteer Income Tax Assistance
Erik Medina, Ralph Rowe, Kelly Chang,
Sara Gustafson, Maren Haugen, Bonnie Chesney,
Jackie Cahill, Jorge Galindo, Narineh Stepani, Kristine Zargarian
Unterman, Robert Memorial
Brian Spelstra
California
Retired Teachers Association
Corine Aveni, Kenzie Gerr,
Casillas, Arnulfo Memorial
Natalia Basanta
Chemistry
Min Sung Huh, Suzie Kazaryan
Clark, Katherine and Thomas M. Memorial
Christi Nelson
Clemens, Albert
Natalia Basanta
Clover, Sara Evelyn Memorial
Angela Rodriguez
Coblentz-Zorbas Women's Athletic
Angelina Gonzalez
Cochrane, Harold B. Memorial
Lilit Melik-Bakhshyan
Coffelt, Dolores Memorial
Emanuel Haug
Coler, Michael F.
Pilar Fontana
Ann Reed Collaborative Learning (SI)
David Bertelsen, Petros Anagnostidis, Rachel Park
Student Services Scholarship
Deborah Scott, Corinne Aveni
College Women's Club of Pasadena
Losineh Panossian
Collins, Deirdre Memorial
Ani Sinanyan
Colton-Field Academic Achievement Award
Maria Cornejo-Guevara
Connett, Ted Memorial
Jerry Markar-Araghi
Costales, Sharon-Veterans
Efrain Jimenez
Crane Fund for Widows and Children
(F09)
Chanel Secreto, Daniel Jose, Lilit Halaiyan, Anet Akopian, Anna Minasyan, Benjamin Stewart, Karen Guillory, Lilit Gharibyan, Lisa Schmit, Larisa Poghosyan,
Lusine Gharibyan, Roxanne Cooperstone,
(S10) S
tephanie Molina, Pilar Fontnela, Monika Miller, Edwin Lopez, Diane Bivins,
Janice Robinson, Howard Stein, Arlet Aboulian,
Lilit Gharibyan, Fernando Vargas, Sonia Eskandarian, Jennifer Halliday-Torgerson,
Lilit Melik-Bakhshyan, Anna Minasyan, La Toya Thurman
Daly/Janicki English Award
Sammy Brandan
D'Aloia Cook, Estelle and James Michael Memorial
Edwin Lopez
Daly, Michael Memorial
TBA
Davitt, John A – President's F-1 Students
Jaeyun Bang, Janser Ribeiro,
Hideaki Takemoto, Minh Quoc Tran
Davitt, John & Gael, in Memory of Linde Balcer
Dominique Bagsil
Davitt, John & Gael, in Memory of Sally Black
Heather Gilbert
De Grassi, Dolores
Roccio Garcia
DeLeon, Mikhail PCO
Randall Yparraguirre de Leon
Delmonte, Janet and John
Sue Yang
Del Rio
, Teresa Memorial
Mariana Rosales
De Vincentis, Lonnie
Sieumuy
Doyle, Professor Mark A. Memorial
Isabel Basurto
Dozois, Paul Memorial
Karina Estrada
Dream Scholarship
Kim Sung, Maria La Salle
Dreis, Delia Memorial
TBA
Center for Students with Disabilities
Braille Transcribers Guild Scholarship
May Hampton
Deaf Education Award
Sachin Kadakia
George, Gerry Memorial
Elsa Padilla
Keefe, Joe Memorial Scholarship
Ryan Meier
Kazanjian Family
Johnny Zendejas
Northwest Glendale
Lions Club
TBA
Tim Richards Foundation
Ruzanna Gevorgyan
Vazzana, Samuel Family Award
Bunnie Holan
Early Childhood Education
Melissa Avanesiani Mergherdichi,
Armineh Barani, Grete Hartoonian
Edwards, Ray and Editha
James Sutton III, Robert Kurtz
Enfiadjian, Rafael
Adena Issaian
Faculty Awards for Academic Excellence
TBA
Fell, William H. Memorial
Javier Trejo
Fidelity Federal Award
Gina Plescia
Garfield
Miller, James
TBA
GCC Alumni Association
TBA
GCC Classified Council
Si Young Lee, Any Babyan-Aghan, Rochelle Shabanian
GCC Guild
Manny Bracamonte
GCC Senate Award for Academic Excellence
(F09)
Bdaria Baciu,
Gelfand-Sollars, Lisa Memorial
Hermine Gevondyan
Ghazarian, Haroutioun and Angele
Nancy Fernandez
Ghazarian, Nahreen A
Suren Meliksetyan
Ghazarian, Mshak K
David Dominguez
GHS Graduating Class of 1947
Armanoush Boudaghians
Glendale Area Schools Federal Credit Union
Jonathan Alpizar
Glendale
High School
PTSA
TBA
Glendale
Community Foundation Awards:
Reinhart Family Award
Andrew Braga
Tuesday Afternoon Club
Nabulungi Anderson
Glendale
Host Lions Club
Nathalie Karimian
Glendale
Sunrise Rotary-Firefighter
S
ergio Hwang, Douglas Lee
Giambra, Gina Memorial
Rochelle Shabanian
Golder, Laurel and Donald
Pedro Kim
Golf Tournament Sponsors' Program
Teni Anbarchian, Jonathan Alpizar,
Gorham Family
Nancy Fernandez
Grieg, Edvard-Lodge#74
Hamaspyur Abrahamyan
Grumbley, Helen and Robert Memorial
Alexandria
Tzvetanova
Hacopian, Vahe and Armine
Maria Agnes Fermina, Amalya Galustyan
Hahn, Paul and Marion Memorial
Fernando Vargas
Hammer, Florence Miller
Kyle Nessen
Hansen, Mark David Memorial
Robak Hoospianmer, Karen Van Ngo,
<div style="MARGIN: 0in 0in
About the Writer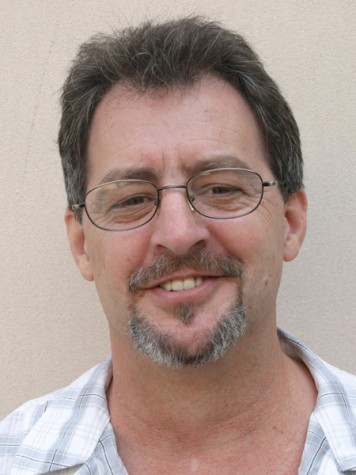 Richard Kontas, Production Assistant
Production Manager; Former Editor-in-Chief and Action Sports Photographer.