The Verdugo Power Academy
Students in the school's Power Academy are getting ready to reach the top of the utility poles and graduate Jan 15.
The Power Academy is a new one-semester program that is meant to "expose [students] to the utility business," and help people find jobs in the electric power industry, said Anthony Sylvers, an electrical line mechanic supervisor.
The program, funded through the federal stimulus package, is set up to run for two years, two 16-week classes each semester, but, "We are hoping to sustain the program even though we won't have that specific funding. I just filed for another fund," said Scott Rubke, GCC technology and aviation division chair.
There were about 250 people in the orientations, and only 20 people were chosen for the class of 2009. Next year, they want to try to open up at least 22 spots because of the great number of applicants, Sylvers said.
To be eligible for the academy, applicants have to prove that they were laid off and are currently unemployed. They also have to take the GCC math and English assessment tests and go through an interview process by with Glendale Water and Power (GWP).
Walter Polan and Alexander Watts, students in Power Academy, both worked in the entertainment industry. They were prop makers, but they lost their jobs during a writers strike and acting union dispute.
Oscar Paredes worked in the automotive industry, but his position was terminated. Another student, Eric Duran ,worked in telecommunications; he was a contract office equipment installer, but was laid off last July.
Watts considers this a great opportunity. He said what they learn here, they take to other companies to find a working position. He described the academy as "Interesting. It is a good overview. Instructors are really nice and motivated."
Because the academy is a working partner with GWP, the graduating students will be given priority consideration when they apply for a position for their participation in this program, Sylvers said.
The utility workers are first hired as an apprentice for four years. "But, the education does not stop here," Rubke said. "Even when they get hired, they will learn new material."
After the four years, they get promoted and become journeymen. "It takes two years until that journeyman is confident and until he knows everything," Sylvers said.
One difficulty students are having is with the pole climbing. "[The utility workers] make it look easy, but it's not," Watts said. "Some of us are struggling in the first 4 feet."
Rubke said the workers aren't used to the physical demands of pole climbing. "They hurt where they never knew they had muscles before," he said. Other than that small challenge, the program is "running beautifully," Rubke said. "It is widely received and a successful [use of] stimulus dollars."
About the Contributor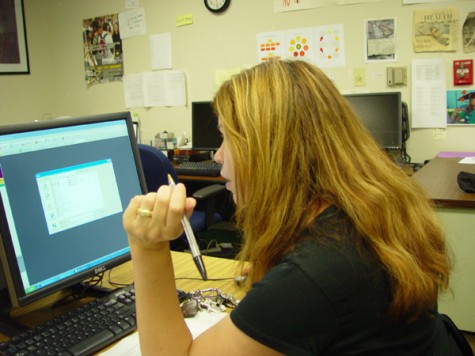 Jane Pojawa, production assistant
Jane Pojawa is a Southern California-based print media editor/writer who also dabbles in web design. Her passion is historical research and has served...