Verdugo Fire Academy Accepting Applications
The Verdugo Fire Academy is currently accepting Class XIII applications for classes that begin in January.
The Fire Academy is stationed at GCC and is open for people interested in a firefighting career. "After 9/11, there has been a big change in interest in the fire service," said Todd Jennings, drill chief. But, like many other things the economy has had an effect on, "The fire [departments] are only hiring because of the state funding that is provided," Jennings said.
Cadet Andrew Padilla described the program as "Fun. It's getting fun. At the beginning it was about learning the basics and more physical training. But now, all that we have learned we apply it to hands-on in training and [are in the stages of] live fire training."
The academy is a part-time program that runs year-long. Training is held three times a week, compared to other academies that are full-time and last three to four months. "Since it is part time, I manage to work full time and come to the academy," said cadet Arin Aghakhanian.
Because the academy is a year-round program, "The firefighters have a real advantage compared to others [academies] because we provide more training hours, and we work with the local firefighting facilities around here," Jennings said.
The academy provides more than 900 hours of training, double the training other academies have. "A lot of instructors work for various fire centers around here, so you already build up connections and they are good references," said cadet Nelson Kraig.
Along with a year of hard work and physical endurance, the academy leaves room open for brotherhood. Because of the teamwork that is required and the long hours spent with each other on the weekends, "Being in a year-long academy gets you closer to the cadets," said Kraig. "We get to know each other better and we have a lot of bonding time."
The class capacity is 60 cadets. Class XII started off with 62, and is now down to 38 cadets. "That shows the discipline and commitment that is needed," said Aghakhanian.
The academy is a paramilitary program and cadets are expected to take orders. "Commitment and physical fitness is expected in the program," said Victor Castellanos, administrative assistant. "If [cadets] don't come physically prepared, they are in jeopardy. But the majority of the cadets understand the physical activity [that is required] and most come with that work ethic."
Certificates such as the California State Marshall, Rapid Intervention Crew tactics and Hazardous Materials First Responder Operational can be completed in the academy. Once the training is completed, the cadets are ready to be employed as firefighters.
After the academy, the majority of the firefighters go into the reserve service, where they are employed by fire departments but are not paid. Once the fire department is ready to hire, they recruit them. Other firefighters do get employed directly and undergo one-year probation.
The fees add up from $2,200 to $2,600, in addition to Glendale Community College tuition. Cadets may be sponsored by fire departments. To get sponsored, cadets need to apply to the fire department they want to get sponsored by and go through an interview. The fire departments can provide a full sponsorship, where they cover the lab and equipment fees, or a partial sponsorship, where they provide the equipment only.
There are no requrments for the academy other than to be 18 years of age. The application deadline is Dec. 1. The training takes place on campus, the Glendale Fire Department Training Center and other fire departments as well. Training is on Thursdays in the evening and weekends 8 a.m to 5 p.m. Orientation is Dec. 3 on campus.
About the Contributor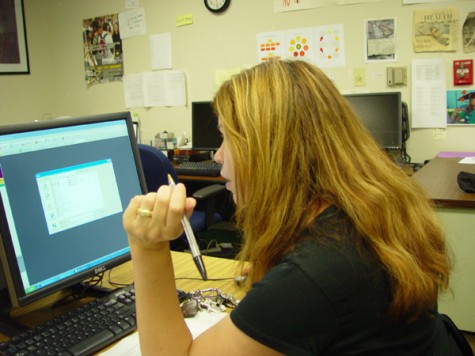 Jane Pojawa, production assistant
Jane Pojawa is a Southern California-based print media editor/writer who also dabbles in web design. Her passion is historical research and has served...