Larry Serot – Administrative Services
After 16 years of service to Glendale Community College, Larry Serot, executive vice president of administrative services, will be retiring at the end of the fall semester.
Serot also serves as vice chairperson of the Joint Powers Authority (JPA), a special committee formed by the community colleges of California to fund a retiree health benefit liability.
Serot wants GCC to remember him by his willingness to "put students and student programs first in budgetary decisions."
When asked what he will miss about working at GCC, he said, "My co-workers in administration services. I have had a wonderful staff."
Is Serot planning on doing anything exciting after retiring? "Travel," he said. "Maybe do some contract work."
About the Writer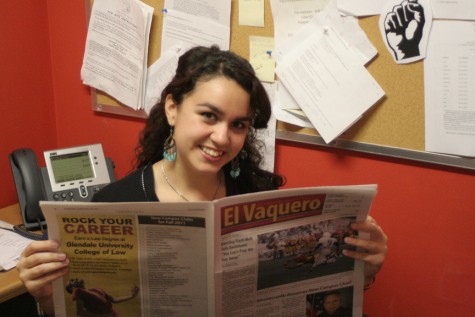 Jessica Bourse, editor-in-chief
My name is Jessica Bourse and I'm the editor-in-chief of El Vaquero, Glendale Community College's student newspaper. After graduating from UC Santa...