Judy Razze – Administrative Assistant
Judy Razze, administrative assistant in student services, could always bring a smile on someone's face.
"I'm afraid I'll always be remembered for emailing everyone about 'what's for lunch – and what's the soup today,'" said Razze, "but that can't be bad – right? Food is always associated with good times, good tastes and satisfaction."
Razze has worked for Glendale Community College since 1994, and will be cutting her hours here on campus due to the budget cuts.
"I have thoroughly enjoyed my time at GCC, but I will be working here hourly so I'm not going to miss much!" said Razze, "Unless I don't get to work on Wednesdays and I miss the lunches at Los Robles!"
About the Writer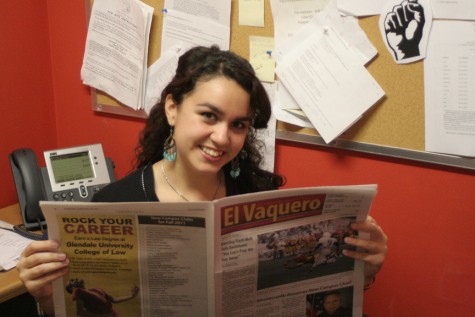 Jessica Bourse, editor-in-chief
My name is Jessica Bourse and I'm the editor-in-chief of El Vaquero, Glendale Community College's student newspaper. After graduating from UC Santa...