Winter Reads
Get cozy with some hot chocolate, blankets, and a good book
1. Jingle Wars by R. Holmes and Veronica Eden*
Genre: New Adult Romance
This newly published book gives the perfect vibes for this winter season. This enemies-to-lovers romance brings us Flynn Mayberry and Freya Anderson who come from being interested in one another to instantly hating each other for one fact: Freya is trying to run Flynn's grandparents Holiday Inn out of business. With the holidays coming up, the people of Hollyridge have their annual Jingle Wars where the grand prize is a hundred thousand dollars. Flynn, never amusing the idea of Jingle Wars, has completely changed his mind as this might be the only way for him to help his grandparents and the family Inn. This holiday read will give you all the feels of a small town romance with a bit of a slow burn and the adorable local reindeer donkey.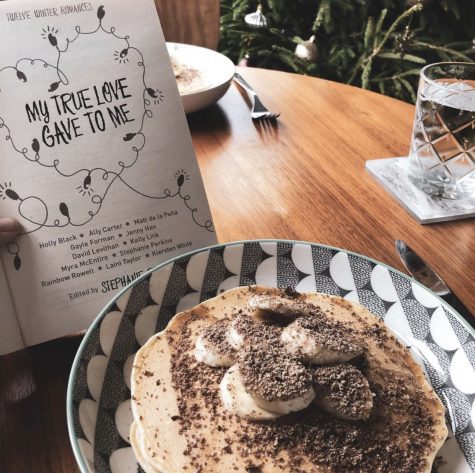 2. My True Love Gave to Me by Stephanie Perkins and Various Authors
Genre: Young Adult Romance
This anthology of short stories is perfect for our Californian winter season. There are a total of 12 short stories from different authors like Stephanie Perkins, Holly Black, Rainbow Rowell, Ally Carter, Matt de la Pena, Gayle Forman, Jenny Han, David Levithan, Kelly Link, Myra McEntire, Kiersten White, and Laini Taylor. This book is perfect for busy people as one can read a short story once a week or the book can be divided in a way that best fits a busy schedule. Each story within gives a different genre while some can give a sense of spookiness, others can give you a sense of pure happiness for love. This is truly a great read to escape realism and enter a world with snow everywhere around you.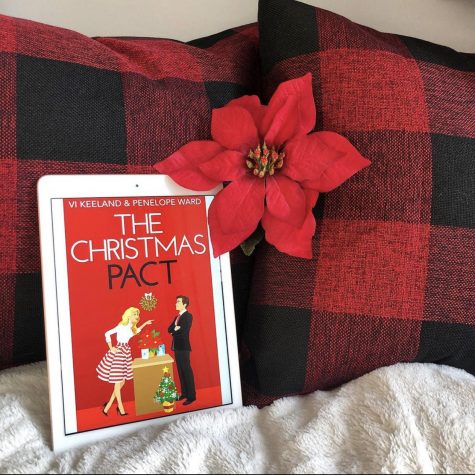 3. The Christmas Pact by Vi Keeland and Penelope Ward*
Genre: Adult Romance
The perfect author duo has once again given us a great novella for the holidays and "The Christmas Pact" is the perfect read since it's a bit over a hundred pages. In this office romance, we get Riley Kennedy and Kennedy Riley. Their colleagues are constantly getting them confused and the two keep getting the emails meant for one another. Once they meet at the office holiday party, no matter how much of a jerk Kennedy is, Riley still agrees to give him a chance by agreeing to his plan. He takes Riley as his plus one to a wedding while she takes him home for the family Christmas party as her boyfriend. There is no way this could possibly end in a disaster, right?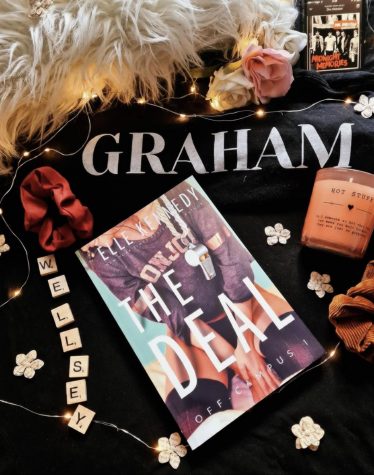 4. The Deal by Elle Kennedy**
Genre: New Adult Romance
Hannah and Garrett were probably never supposed to meet until the doom of Garrett becomes a reality. He's put everything into hockey and now, with a failing class, he's in desperate need of Hannah's help since she was one of the few that got an A on the last exam. This sports romance set in winter is such a great read for those that like friends to lovers romances. It's such a great book if you want to start reading new adult, seeing as how it's set in college. This is the first book of a series and it has a total of four books with a spin-off series.
**Trigger warning: mentions of rape and abuse
5. Let It Snow by John Green, Maureen Johnson, and Lauren Myracle
Genre: Young Adult
This small town is an intertwined three-story book where many things are discovered, like the meaning of true friendship and falling in love. It's a nice, light, and fast read if you want a quick distraction and gets to relax for a bit. This is perfect for people that like soft adorable reads in their couples. You'll especially enjoy it if you like "The Fault in Our Stars" since it has the same elements of finding love and true friendship. Once you finish the book, you can head over to Netflix and watch the adaptation that was made last year.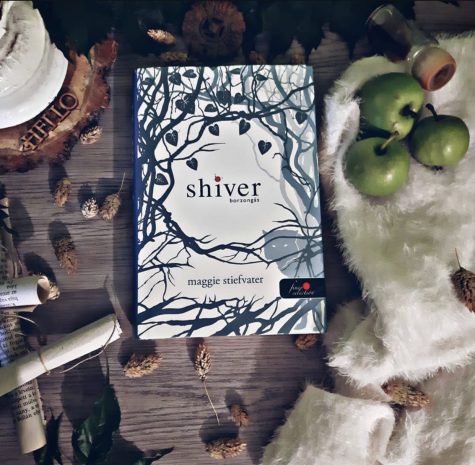 6. Shiver by Maggie Stiefvater
Genre: Young Adult
Just by this title, you know that this will be a great book for winter. The first book in the "The Wolves of Mercy Falls" trilogy opens with Grace living in her small town and being connected to a wolf that comes to her backyard frequently. However, this wolf is more than just that and goes by the name of Sam in the Summer when he's able to shift to his human form. Once Sam meets Grace, he fears the day that he'll have to go back to his wolf form since the last thing he wants is to lose Grace forever.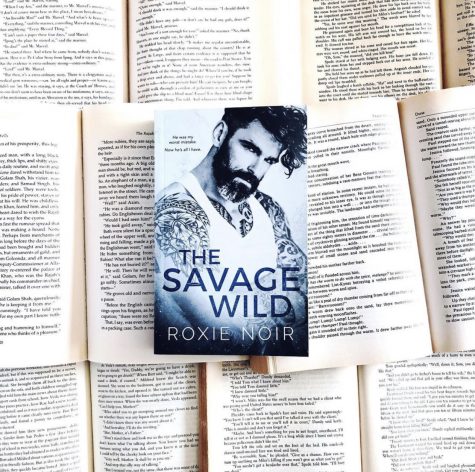 7. The Savage Wild by Roxie Noir*
Genre: Adult Romance
"The Savage Wild" comes with a bunch of tropes from enemies to lovers, revenge, and man versus nature. Imogen and Wilder are a great couple, especially when they come to be lost in the mountains surrounded by snow. Imogen is on her way to a research station but has been able to reach her destination due to bad weather and flights being cancelled. Until she spots the last person she wanted to see, Wilder, who conveniently has a plane. Once agreeing to take her to the destination she needs to go to, they find out that they'll have to be fighting more than the bad weather. The plane crashes on a snowy mountain and survival skills kick in and these two enemies have to come together and survive because there's no way that they're dying together.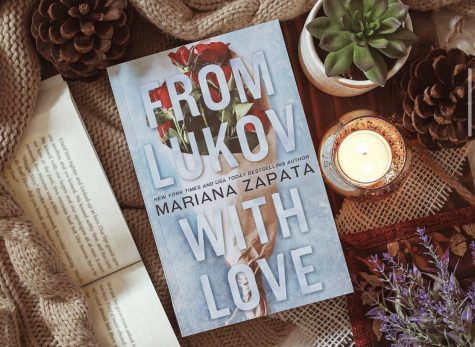 8. From Lukov with Love by Marianna Zapata*
Genre: New Adult Romance
This book has it all from slow burn, enemies to lovers, sports romance, and a flawed protagonists. Jasmine has been a figure skater for most of her life and she has never seen herself not doing it until the day that she's alone. No partner and no coach. She believes that she has to quit the one thing she's always relied on. Until her best friend's brother and her worst enemy, Ivan, gives her an offer to be her partner for a year where they win and learn from each other. Jasmine and Ivan start with hate, then show that maybe they can be friends and may possibly skate together. Once you're done with the book you can watch "The Cutting Edge" (1992) or go to Netflix and watch the series "Spinning Out" (2020).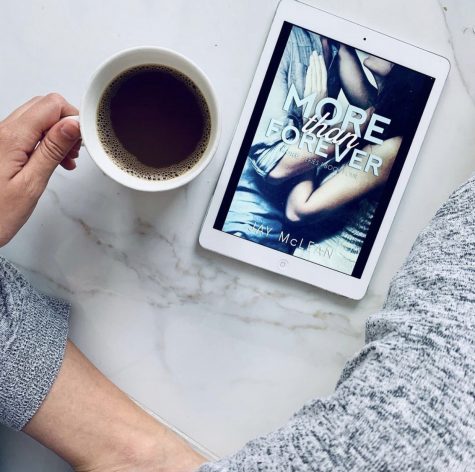 9. More Than Forever by Jay McLean**
Genre: New Adult Romance
We all believe that there's someone we're destined to be with and that they'll come to our lives at any moment. Lucy has lived the perfect life with being the princess of the house with six younger brothers and never having the absence of love. Lucy and her mother were always the closest but the moment that she turns sick, she knows that she must take care of her brothers because no one else will with her dad going to work everyday. Until Cameron comes along and notices the struggles that Lucy is going through daily with the absence of her mom. Lucy and Cameron come together to help around the house and to keep up with the six growing boys. From there we see that this childhood love blossoms into more than just a fairytale and shows the reality of a relationship.
**Trigger warning: mentions of miscarriages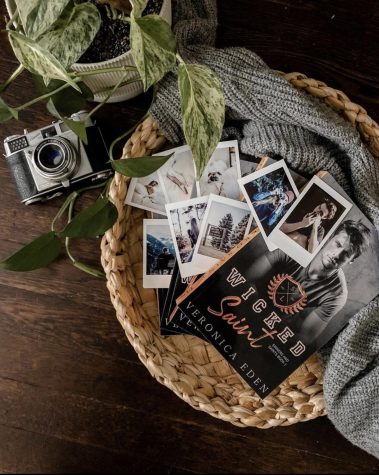 10. Wicked Saint by Veronica Eden**
Genre: Dark New Adult Romance
If you enjoy a book with an edge instead of fluffiness, this is definitely a great book to start when it comes to dark romance. The new girl in school, Gemma, is the complete opposite of her brother who is constantly partying even without school starting yet. Gemma being the responsible one of the two decides to go pick up knowing that he's beyond plastered. Once at the party, the popular guy and captain of the football team, Lucas, accidentally kisses her by mistaken identity. After that, she can officially say goodbye to not having any attention on her at her new school. Bets on who can "break" Gemma are made but little do they know that she's tough as nails. Who will really lose the bet at the end of the day?
**Trigger warning: mentions of sexual abuse
Ana Pineda-Gonzalez can be reached at: [email protected]