Artist Spotlight: SMOOVE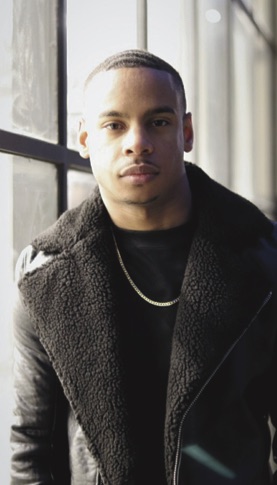 In recent years new artists have tweaked the style of mainstream music and have created a new wave of hip-hop and rap through over hyped beats and bland lyrics.
Rap music, which is an acronym for Rhythm And Poetry, has lost its way in the mainstream scene.
Making it not only difficult for artist who have mastered the craft but for the longevity of their career in a generation where they are clearly under appreciated and underrated.
Rapper Smoove, whose real name is Peter James Sullivan has mastered the art of combining lyrics that relate to today's generation while staying true to the roots of old school hip-hop and rap.
Sullivan was born in Santo Domingo, Dominican Republic and was adopted and welcomed into his family in New York as an infant by mother, Trudy Sullivan.
He describes his adoption as something that helped him tune into his emotions at a young age.
He shared the hardest part about living in New York, as a child, was constant relocation due to the split of his parents.
"At a young age, my mother, brother, and I moved a couple times in Brooklyn … until we went upstate [which] was prob- ably the toughest transition." he said.
He also recalls being a teen- ager struggling to find a way to cope.
"It wasn't until my senior year of high school, I started to write about these things in forms of poems or verses." he said.
"When I realized I can bring my thoughts to life and express my emotions in writing that's when I ran with it." he added.
The artist decided music was something worth pursuing seriously the moment he recorded his first track "Drop by" with best friend Anexsy.
"Just being in a creative environment and laying down my first verse I knew I had to continue, it was something I instantly fell in love with." he said.
The track describes the importance of connection and stringing said connection with the women they were pursuing.
He also shared his favorite released track remains "Regular Dudes" but thinks his best track thus far is "Feeling This Way" which is unreleased and will be on his mixtape soon.
"Sometimes when you make a track you can just feel it and that's something that sat deeply with my emotion and I'm just glad I brought it to life." he said.
Sullivan's admiration for artists Nas, J Cole, and Curren$y is vivid in his smooth delivery on his tracks.
He describes these artists as men who took their own path and truly trusted their craft regardless of what others thought.
"I admire their work ethic and approach to how they articulate their visions." he said.
When asked what he felt sets him apart from rappers in today's generation the artist said, "I believe just being able to stay true to myself and not falling into the wave of what everyone else is doing. Being able to be versatile and just the fact that I make music out of my love."
Sullivan has yet to come across or develop any connection with major names in the business but remains very confident about the long term success of his career.
"I feel I have the right people around me and a solid support group in my corner." he said.
However, he does recognize the immense amount of patience it will take followed by hard work and exposure.
"I feel I'm at an advantage being in New York with he amount of opportunities and people there are within [the] industry around here."
Sullivan's over all goal with music is to inspire others with their aspirations no matter what crisis is served to them by life.
"To inspire people to find a way and if they cant find a way to create a way. My goal is to [provide] hope."