The Thrill of It All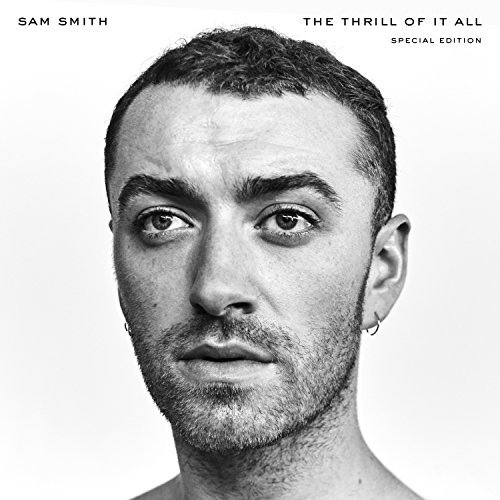 Remaining true to the usual theme of drawing out any lingering emotional remains buried in the depths of a (my) recently broken heart, Sam Smith's sophomore album The Thrill of it All debuted on Friday and once again I'm emotionally distraught.
It was never my intention to torture the general public with something as tiresome as a failed first relationship via a(n) playlist/album again, but Mr. Smith has managed to articulate what my El Vaquero "Break Up With Summer" curation nowhere near accomplished, following my Oct. 1st split, with this highly anticipated album—preceding his own personal instance of love lost.
Where I haphazardly threw together every song that seemingly caused an allergic reaction to my tear ducts during the first half of October, Smith flawlessly delivered a meticulous examination of the post-breakup process. He has basically encapsulated my entire October post-break-up process in an album.
And in quintessential Sam Smith fashion, each track boasts that one specific moment, or multiple moments, of unsolicited emotional response. The one that spurs an involuntary muscle spasm in the form of a sassy left hand snap, or when you just have to jerk your head away as if you see the lyrics of the song playing out in front of you and you can't bare witness. Here are the lines from each song on the album that had that reaction along with my response, in GIF form.
So, without further adieu—Welcome to The Thrill of it All…and back to My Breakup: Part 2! Except this time, it's fun. There are GIFs! (Digital, Social Media versions only)
Too Good At Goodbyes
"And every time you walk out, the less I love you. Baby, we don't stand a chance, it's sad but it's true"
Say It First
"I know you're right for me. But I'm waiting for everything in your world to align with my world. I think of you while I sleep. I dream of what we could be if we grow. Together unfold."
One Last Song
"And I hope it makes you feel. And I hope it makes you burn. And I hope it reminds you of how much it hurt"
Midnight Train
"I'll always love you. But tonight's the night I choose to walk away"
Buning
"Funny how time goes by. Had respect for myself. That river ran dry"
HIM
"Don't you try and tell me that God doesn't care for us. It is him I love, it is him I love"
Baby You Make Me Crazy Ft. The Dap-Kings Horns
"It wasn't enough, but you could've had the guts to face me. It would have meant so much, if you'd looked me in the eye
Why do I always fall for the ones who have no courage? I must see some kind of beauty in their eyes"
No Peace Ft. YEBBA
"All that I am asking is for a little clarity. That's all that really matters to me"
Palace
"It was beauty we were making. And I know we'll both move on. You'll forgive what I did wrong. They will love the better you. But I still own the ghost of you."
Pray
"There's dread in my heart and fear in my bones. And I just don't know what to say"
Nothing Left For You
"I gave him everything. Now there's nothing left for you"
The Thrill of It All
"I guess I got lost in the moment. I guess I got lost in the fall. I guess I got lost in your heartbeat. In the thrill of it all"
Scars
"I guess I got lost in the moment. I guess I got lost in the fall
I guess I got lost in your heartbeat. In the thrill of it all"
One Day At A Time
"I know you're feeling weighed down tonight. And you can't find the breaks. Every day is too long for you.You are sworn to your fate. But we got everything we need, baby. In the memories we make, In a world of reinventions. It's never too late."
And there you have it. The break up album heard 'round the world, personalized and simplified for your viewing pleasure. Don't forget to head over to our online version of the paper as well as our various social media platforms for all of the appropriate accompanying GIFs.