Belgian Singer Reaches Out to American Audiences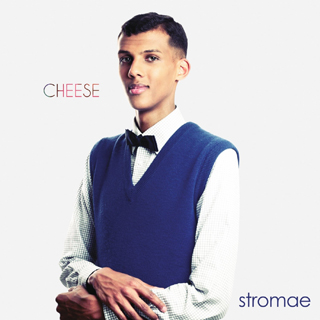 He is 6 feet 5 inches tall, wears a trademark bow tie, and is finally claiming his fame in the United States. He is a vocalist, songwriter and  producer. Audiences and critics adore him and there is simply nobody else like him in popular music today.
Born and raised in Brussels, 29-year-old Belgian-Rwandan singer Paul Van Haver, better known by his stage name Stromae (an anagram of maestro), recently took the United States by storm with his sold-out tour. Even with a broken foot, he has awed and wowed concert-goers and has spurred talk in the American media.
Van Haver's career got a major boost in 2009 with the release of his single "Alors On Danse" ("So We Dance"). It climbed the charts and became a number one hit in 19 European countries. He gained some low-key recognition in the U.S. when Kanye West collaborated with him on a remix a year later. According to Francophonie Diffusion, it was the worldwide most played French single in 2010.
However, van Haver has remained relatively unknown in the U.S. Although he is a huge celebrity in Europe, van Haver's international stardom is yet to be reached but his fame in the U.S. is already set in stone.
"What's happening [in the United States] is we're starting out. But it's not like here in Europe. It's really some real development. We're trying to make ourselves heard. And that's it," Van Haver said in an interview at Lowlands Festival in the Netherlands.
The American venues were small and intimate, with a capacity of 1,000 to 3,000. This year marked van Haver's first time performing in the United States and tickets were sold out months in advance.
According to Le Soir, a French-language Belgian newspaper, it is very rare for an artist who only sings in French to have such a successful start at an American venue.
Because of his lyrical genius and addictive show tunes, there lie no limits to his exceptional talent.
The Belgian superstar channels the adversity within society in his music. He is poetic about absentee fathers, breakups, loophole marriages, cancer, depression, AIDS, loneliness, gender stereotypes and discrimination. He uses poetic realism and metaphors in expressing these darker themes, taking a philosophical approach in his lyrics.
In "Humain à L'eau" ("Human Overboard"), van Haver challenges the dominance of the developed societies over the primitive ones — he refuses the system that primitive societies need to be civilized and rejects white-saviorism. He  raps "Je respecte ton terrier/Respecte mes terres" ("I respect your hole/Respect my land"). The developed societies represent the holes (who live in small spaces separated from each other), while the primitive societies live in lands (large spaces to themselves). He uses this as a figure of speech to emphsize mutual respect.
His intelligent lyrics are cynical and melancholic, yet the beats are catchy, danceable, and the rhythms are riveting. Predominantly a house, pop, and hip-hop artist, he cleverly incorporates a unique blend of French folk, electronica, Congolese rumba, and salsa into his music.
In "Papaoutai," ("Papa, Where Are You?") — which has about 200 million views and counting on YouTube — he tells a powerful message about the troubles of fatherhood. The music video shows him representing the absent father by posing as a mannequin, and his son, trying to interact with his immobile father.
The song's inspiration stems from his father who was absent during his childhood because he was killed in the 1994 Rwandan Genocide.
His music is popular not only to Francophones, but to many other non-French speakers. He  breaks the language barrier and proves that one does not have to understand the French language to enjoy his music. According to van Haver, if Europeans can enjoy American music without understanding the lyrics, then it can go the other way around. The language of music is universal.
The prime minister of Belgium and former president of France are two of his biggest fans. President Barack Obama owns his critically acclaimed second album, "Racine Carrée," ("Square Root") which was given to him by Belgium's prime minister.
On Oct. 22, Van Haver took to Twitter to announce his collaboration with artists Lorde, Pusha T, HAIM, and Q-Tip on a track for the "The Hunger Games: Mockingjay Part 1" soundtrack. "Meltdown" features the instrumentals from van Haver's song, "Merçi" from his album "Racine Carrée." The rest of the collaborators perform the vocals.
Lorde, the soundtrack's curator, invited him to work on the album. She was impressed by his performance and declared herself a fan after attending his LA gig on Oct. 5.
According to an interview with REVOLT, an American TV network based in Los Angeles, van Haver confirmed his plans to tour the United States again from March until the end of April 2015, "and maybe later if you want me," he said.
He is a visionary artist and is a pioneer in popular music. America will fall hard for Stromae — the next big thing.