Farr Honored by College Theater Festival
Glendale Community College Theater Arts instructor Jeanette Farr was awarded the 2010 Excellence in Theater Education Award by the Kennedy Center American College Theater Festival (KCACTF) Region VIII on Feb. 9 at the Los Angeles Theater Center.
"It was an honor and a proud moment to receive this award," said Farr, "It was great to see some of my mentors present to watch me receive the award, and I hope to be there in the future, watching my students who I have mentored receive awards."
Farr was given the award at a dinner during the 43rd annual festival.
Farr holds a Master of Fine Arts in Theater Arts with an emphasis on playwriting, and she is a member of the Dramatists' Guild. She is an assistant professor of theater arts at GCC and teaches playwriting. She has served as a reader for playwriting awards and has responded to over 200 new plays through the Kennedy Center American College Theater Festival.
Farr was a past Chair of the National Playwriting Program for Region VIII, appointed as Regional Fellow for Region VIII, and served on the National Selection Team for 2010. She was recently appointed National Vice Chair of Playwriting for Kennedy Center American College Theater Festival.
The Kennedy Center American College Theater Festival Region VIII comprises Central and Southern California, Arizona, Hawaii, Southern Nevada, and Utah. The festival is a good opportunity for students and faculty from various colleges and universities to see each other's work and participate in several activities. Students and staff can attend workshops and seminars, which include topics such as playwriting, movement, scenery construction, scene painting, and voice.
The GCC Theater Arts Department was also invited to the College Theater Festival to recreate a scene from "Little Shop of Horrors," its from spring of 2010, from which they selected the song "Suddenly Seymour," for the festival's "The Evening of Invitational Scenes" selection. The production was directed by Melissa R. Randel, with musical direction by Clare Delto, and featured Greg Lewis as Seymour and Lindsey Conway as Audrey, as well as the Do-Wop Girls, Chelsea Bearce, Carmen Barkan, and Ashley Zabala.
Four GCC students were nominated in the Irene Ryan Acting Competition. Libby Letlow and Lindsey Conway were nominated for their performances in "Little Shop of Horrors," and Amanda Fontoura and Edith Kordijan were nominated for the fall 2010 production of "The Servant of Two Masters."
"I am very proud that GCC students were nominated amongst the many students from various colleges and universities. They all did a wonderful and excellent job in "Little Shop of Horrors"," said Farr.
The Kennedy Center American College Theater Festival aims to "encourage, recognize, and celebrate the finest and most diverse work produced in university and college theater programs, as well as provide opportunities for participants to develop their theater skills and insight."
"Anyone can participate in the Kennedy Center American College Theater Festival, but I encourage students to participate in acting and theater colleges in the college, as well as audition for plays or participate in the production and the set design and building, so that they can get a better understanding and more comfortable with theater arts," said Farr.
About the Contributor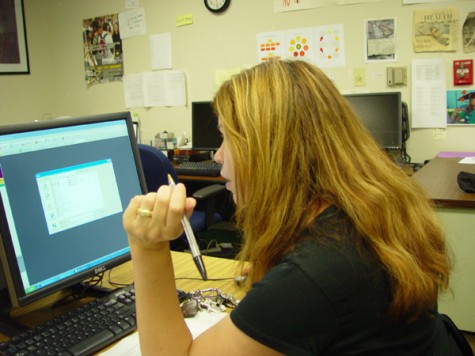 Jane Pojawa, production assistant
Jane Pojawa is a Southern California-based print media editor/writer who also dabbles in web design. Her passion is historical research and has served...