Jared and Jerusha Hess's New Offering – Gentlemen Broncos
Fans of "Napoleon Dynamite" and "Nacho Libre" are in for a treat as the duo behind both films return with their newest collaboration – "Gentlemen Broncos."
Jared and Jerusha Hess are the husband and wife pair who collaborate together for their unique and quirky brand of cult hit films, and "Gentlemen Broncos" looks poised to continue on the tradition. Written by both but directed by Jared and executive produced by Jershua, "Gentlemen Broncos" begins in small town Utah where budding teen sci-fi writer Benjamin Purvis attends a special writing camp for homeschooled students.
At the Cletus Festival (the aforementioned camp), Benjamin attends a lecture taught by his idol, famous fantasy writer Dr. Ronald Chevalier. Along the way, he meets fellow artists including budding romance writer Tabitha and tenacious filmmaker Lonnie.
Benjamin has bought along his manuscript – "Yeast Lords: The Bronco Years" to the writer's camp. At the camp, Benjamin gets "Yeast Lords" optioned to be turned into a movie by Lonnie, and his original manuscript stolen by Dr. Chevalier, who publishes it under a slightly different title – "The Chronicles of Brutus and Balzaak."
Sam Rockwell plays Benjamin's "Bronco" and Dr. Chevalier's bastardized version of Bronco named "Brutus."
As it is the third venture for the Hesses, Jerusha explains how they team up and reward themselves after their usual daily 4-5 hour writing sessions. 'It's all advantageous. When we finally nail a scene, we make out.'
The film had a somewhat fast development path – the second draft of the script was submitted to the studio, Fox Searchlight, and shooting began within a few months.
Gentlemen Broncos features an ensemble cast that includes Jennifer Coolidge, Flight of the Concords star Jermaine Clement, Michael Angarano, Mike White, and Sam Rockwell. A plethora of the cast cite the hilarious and well structured script as also being open to audiences of all ages, with characters everyone can somehow relate to.
'What I really liked about Gentlemen Broncos was that while all the characters are quite vivid, they're still grounded in some way. So many different things are happening and there are so many wacky characters'.
Inspiration for the zany people in the story came to the Hesses from all areas of their lives. Benjamin's mother Judith, played by Jennifer Coolidge, was mostly based upon Jared's mother, who really did make popcorn balls as an entrepreneurial venture.
Jared also drew on his experiences of going to camp as a teenager, and Jerusha's young cousin in Alaska (a budding writer himself) set the stage for the script.
Coolidge was offered the part of Judith on Christmas Eve by Jared and "All I could think was that it would be a very tragic story if he offered me the part on Christmas Eve and then he changed his mind."
Says Jared, "My mom was so nervous about meeting one of her favorite actresses, she got her hair done and got all dressed up. She did a big song and dance for her. When I saw Jennifer afterward, she said, "Your mom is nothing like the character in the script. She's gorgeous and totally normal!"
About the Contributor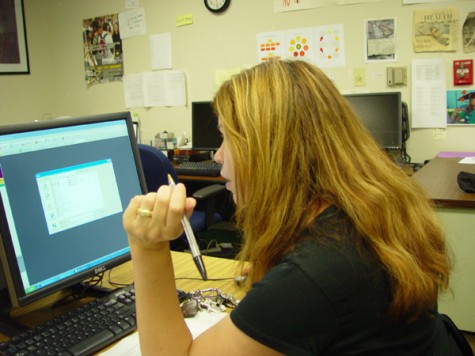 Jane Pojawa, production assistant
Jane Pojawa is a Southern California-based print media editor/writer who also dabbles in web design. Her passion is historical research and has served...