Classic Literature Comes Alive – Again
During a time of terrible "Twilight" horror, "Pride and Prejudice and Zombies" breathes life into the horror novel genre.
In this version of Jane Austen's classic novel "Pride and Prejudice," new author Seth Grahame-Smith turns the Bennet sisters into vicious zombie slayers, trained in the dark arts.
In the beginning of the novel, the reader is told about a strange plague running through England, causing the dead to rise up from the ground and walk among the living.
The plot of the novel is not too far off from the original, with Grahame-Smith sticking closely to the romantic subplots that make Jane Austen's novel so much fun to read.
But Grahame-Smith had the tough task of incorporating violence and grizzly zombie action into the classic romance, which he does with great success.
A fantastic example of zombie fighting action takes place during Mr. Bingley's ball when several unwanted party crashers decide to test out how deadly the Bennet sisters really are.
"As guests fled in every direction, Mr. Bennet's voice cut through the commotion. 'Girls Pentagon of death.' Elizabeth, immediately joined her four sisters, Jane, Mary, Catherine, and Lydia in the center of the dance floor . from the center of the room, they began stepping outward in unison each thrusting a razor sharp dagger with one hand, the other hand modestly tucked into the small of her back."
This is also when Elizabeth is introduced to Mr. Fitzwilliam Darcy, and if you're a fan of the original novel or the many movies, you know that these two aren't afraid to show their extreme dislike for each other.
Seth Grahame-Smith kicks it up a notch by turning their war of words into an actual violent and physical war.
When Darcy first expresses his love for Elizabeth, she is struck with rage and they begin to argue, but as it escalates, it turns violent.
"Elizabeth presently attacked with a series of kicks… one of her kicks found its mark, and Darcy was sent into the mantelpiece with such force as to shatter the edge."
Grahame-Smith also adds in the tragic death of Elizabeth's best friend, Charlotte Lucas.
After the announcement of her engagement to Mr. Collins, Charlotte reveals to Elizabeth that she has been stricken with the plague and that her transformation into a zombie has already begun. The Bennet family later receives a letter telling them of the beheading of Charlotte, after turning into full-fledged man-eating zombie.
Another amazing thing about this book is that Grahame -Smith is able to include something as modern as zombies in the novel and still stick to the original writing style used by Jane Austen, which made it seemed like the zombies could have been in the original version of the novel.
One critique is the zombies in this book move very slowly and are extremely dumb, which makes them that much easier for the Bennet sisters to kill. It would have been more exciting if the zombies had been faster and more advanced like the ones from "Dawn of the Dead."
Even though the book falls short in one aspect it succeeds in so many others. As for first-time author Grahame-Smith, there will be a bright future for him. He has proven that he is an educated person with a flair for the super natural.
About the Contributor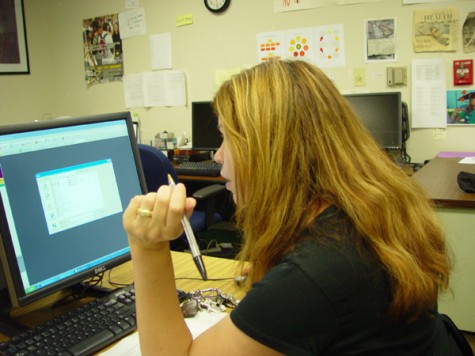 Jane Pojawa, production assistant
Jane Pojawa is a Southern California-based print media editor/writer who also dabbles in web design. Her passion is historical research and has served...