Glendale's Insider Wins Three Awards in State Competition
The Insider won three awards in a state-wide journalism competition last weekend.
The Journalism Association of Community Colleges [JACC] held its annual state-wide meeting at the Doubletree hotel in Sacramento from March 26-29. This prestigious organization is comprised of 111 member community colleges in Calif., Arizona and Nevada.
Approximately 56 colleges sent delegates to the conference; Glendale was well-represented with nine committed staff members from El Vaquero, some of whom are contributors to the Insider as well.
The conference offers a number of opportunities for journalism students; portfolio reviews, social networking with other students, recruitment to university programs, workshops led by industry professionals and competitions.
The contests for student journalists include mail-in, bring-in and on-the-spot competitions. The El Vaquero staff, eligible in all three categories, won a combined total of 12 awards. The Insider was limited to mail-in entries, but still succeeded in scoring three awards.
The Insider won an award for general excellence, editor-in-chief Jane Pojawa won fourth place in the profile feature category, and Fabiola Prieto won an honorable mention in the profile non-feature category.
The winning entries were "Carina Crash…is simply 'amazing'" and "Voces del Mañana Call for Reform."
http://media.www.gccinsider.com/media/storage/paper1339/news/2008/06/05/Profile/Carina.Crash-3379499.shtml
http://media.www.gccinsider.com/media/storage/paper1339/news/2008/06/05/Campus/Voces.Del.Mantildeana.Call.For.Reform-3379243.shtml
About the Contributor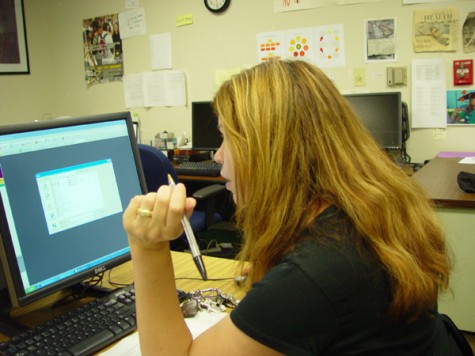 Jane Pojawa, production assistant
Jane Pojawa is a Southern California-based print media editor/writer who also dabbles in web design. Her passion is historical research and has served...