Board Picks Lindsay to Lead College District
A special presentation by the hotel management department and the announcement of the new president of the college were the center of discussion during the March 15 board of trustees meeting.
Dawn Lindsay was met with a standing ovation in Kreider Hall as the board introduced her as the new president of Glendale College and superintendent of the district.
"[Dawn Lindsay] is not just the best fit, but the perfect fit," said Dr. Vahé Peroomian, president of the board of trustees.
Both Teresa Cortey, professor of French and chairperson of the foreign language arts department, and John Queen, political science professor and president of the faculty senate, were vocal in their support for Lindsay.
"Last year, Dawn Lindsay was the vice president and she was full of promise; this year she [was] interim president and she's fulfilled all of her promises," said Cortey. "She serves students and she is committed to academic excellence and she forces all of us to serve students and remember what we are about."
Lindsay was chosen after participating in a community forum which consisted of the three finalists chosen out of 19 candidates who applied for the position. The other two finalists were Bill Farmer, vice president of academic affairs at Cerritos College and Steve Maradian, vice president of policy and research and a member of the Accrediting Commission for Community and Junior Colleges.
On her behalf, Lindsay said, "I'd like to thank the board. I'm thrilled, and I feel a lot of gratitude for your trust and it's sort of like the culmination of a dream. This college really is a jewel."
Aside from the announcement of the new president, Michael Lao, instructor of hotel/restaurant management, introduced his special presentation on building international hospitality through the GCC hospitality and tourism management program.
In the presentation, Lao showed off his recent trip to Asia, specifically, Manila, Philippines. There, he provided workshops in the areas of effective supervision and guest service excellence for a five-star hotel in Manila, called the Century Park Hotel.
During his trip, Lao visited the University of the East where he held workshops for the faculty there to raise their bar of excellence as well as workshops that focused on current trends in the hospitality industry.
"I'm currently working with the senior vice president of the hotel chain [in Manila] on creating a paid internship for our program over here [at GCC]," Lao said.
He continued, "And as far as the university is concerned, we are talking about perhaps doing some type of a study abroad where [students from the Philippines] would come here for two weeks, stay at the Hilton Hotel, and then we would give them one or two weeks of actual lecture on campus."
Lao said that the purpose behind visiting another country is to increase Glendale College's visibility throughout the world. In doing so, he hopes to strengthen relations between Glendale College and other universities worldwide to help expand on student resources.
In closing, the Faculty Guild and the California School Employees Association representatives gave their monthly reports.
The next board of trustees meeting will be held in Kreider Hall on April 19 at 5 p.m.
About the Writer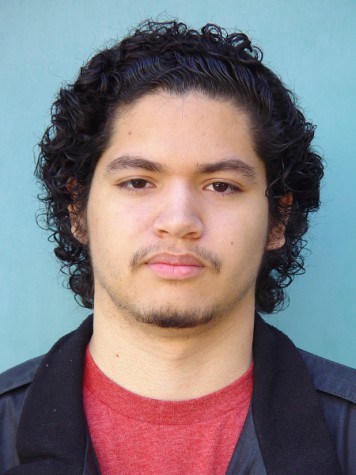 Isiah Reyes, staff reporter
I've been a staff member of El Vaquero since 2008, shifting between writer and photographer. Overall, I'm very laid back and I get the job done.