What's in a Name?
A new name is more meaningful when it is earned rather than chosen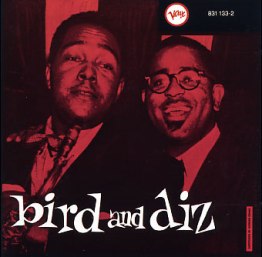 In some traditions, a temporary name is given until such time as a person has a spirit vision or defining life event from which a new name follows organically, as with the great Sioux war chiefs' Crazy Horse, Sitting Bull, and Black Elk. In others a new name is given to a person, as in the jazz tradition, where the great tenor saxophonist Lester Young dubbed many jazz musicians with their nicknames, including Billie Holiday, who he renamed "Lady Day." Most rappers, however, choose their own rap names, and while it is perfectly acceptable to use an artistic name, there is a huge difference between renaming oneself and earning a nickname.
The practice of using stage names, nom de plumes and pseudonyms, is nothing new, and there are sometimes good reasons for a writer or performer to use an alternate name which include privacy, dual careers, and tax evasion. Sometimes, as in the case of Judy Garland, the studio suits just didn't like her real name of Frances Gumm.
The internet opened up a new culture of online names, where anyone could be active online while obscuring their true identity with a name of their choice. Most platforms allow users to choose their usernames. Online identities allow people to take extreme positions that they may not take if they were using their real names. This has created the phenomenon known as "doxxing," which involves revealing a person's true online identity.
It may be hard to understand why some people choose to rename themselves legally with some of the names that they have, as in the case of Karen Robertson, who changed her name to Goveg.com, but one may arguably derive some small satisfaction from being able to legitimately respond to a policeman who demands your name, "Heywood Jablowme."
Many rap artists choose exotic names for themselves which may help them to present their self-view to the world, but in some cases their original name is equally as cool, if not cooler than their rap name; case in point, Diesun Octave, who raps under the name Kodak Black or Snoop Dogg, whose real name is Calvin Cordozar Broadus, Jr.
Chester Hanks, son of Tom and Rita Hanks, semi-notorious for his claim that he has the right to use the "N" word, is a wannabe rapper under the name Chet Haze. One is left to wonder if he might not get more gigs if he just went ahead and blatantly exploited his Dad's name, like so many others in Hollywood.
Sometimes you can see the logic behind a rapper renaming themselves, as did Ad Rock, born Adam Keefe Horovitz or Aesop Rock, born Ian Matthias Bavitz. Gustav Ahr performed as Lil' Peep. Marshall Bruce Mathers III prefers to use the name Eminem.
The jazz world is full of musicians with colorful nicknames but these were usually given to them by someone else. A few jazz greats were so well-known that they had several names, such as Coleman Hawkins, who was known as the "Hawk" or the "Bean."
Some of the all-time greats included those whose full names were usually stated plus nicknames, as in the cases of Earl "Fatha" Hines, Willie "The Lion" Smith, and Richard "Groove" Holmes. More often, though, most of the great jazz musicians are known by a short nickname or whichever is shorter, their first or last name: Bird, Diz, Bud,Trane, Monk, Max, Tatum, Fats, Miles, Cat, Mingus, Cootie, Frog, Horace, Sonny, Lockjaw, Jug, Dexter, Ella and Satchmo are just a few who are instantly identifiable by no more than one or two syllables.
Edward Kennedy Ellington earned his nickname of "Duke" by exhibiting the elegant manner for which he was well-known throughout his stellar career at the young age of 7, while Ferdinand Lamothe earned his nickname of "Jelly Roll" Morton at the age of 14, when he was a popular pianist in the brothels of New Orleans.
There is a difference between re-inventing oneself with a new name and being dubbed with one, especially by a jazz legend like Lester "Prez" Young. Earning a new name is part of a rite of passage that those who name themselves sidestep in their rush to self-aggrandizement and fame. You can name yourself "Prince" but it doesn't mean quite as much as when you are recognized as royalty by your peers, as was "King" Oliver. But hey, what's in a name?
A. Heimer can be reached at [email protected].