Artist Spotlight: Just Visionz
SECOND CHANCE AT THE VISION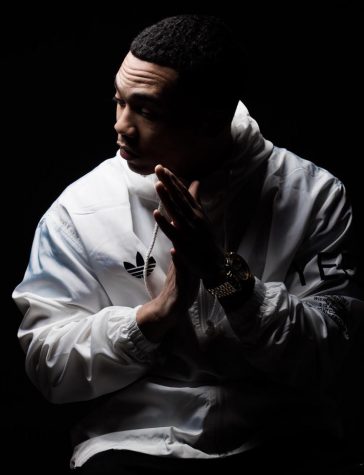 In a generation of mumble rap, RnBass artist Just Visionz', ability to combine melodic vocals and beats with authentic lyrics sets him apart from rappers in today's generation.
He describes this technique as calming and easy to listen to, given there is a huge amount of imagery in his lyrics.
The rapper, whose real name is Justin Mirabal, describes his earliest memory in correlation with music as reciting 2Pac and Biggie lyrics while simultaneously banging on pots and pans.
"The first song I ever released to the public was called Liquor Store,' [which]was a song I wrote that meant a lot to me at the time, with double meanings …The reactions I got on the song were very surprising, a lot of people started supporting me and rocking with me after hearing it."
The song has reached almost half a million plays on most outlets and has been described as "emotional, real, and original." He says that his fans support has grown largely compared to when the single first dropped.
"I've been more interactive with my audience and fans than I was when I first started getting serious with music," the artist said.
Vizion gathers his inspiration from artists such as J.Cole, Drake, Meek Mill, Jay Z, Nas, and the late Nipsey Hussle. He describes all of them as individuals who "always keep it real with the artistry of music."
"Nipsey Hussle inspired me ever since his first album, I remember telling everyone I knew about this guy … He helped me see the good in the bad and the smartest way to handle things as a man," he said."In my life as a musician he made a great impact on me and my career. He taught me how to hustle and invest in my future. Long live Nipsey Hussle, he will forever be missed."
As a full time father, Vision has chosen to make music his full-time activity, as well as to secure that he is able to provide for his son. As fatherhood has become an inspiration for him to work harder. "I strive every day to give my son what I never had as a child. I keep him strong and educated on the world around him."
In September of 2014, Vizion was involved in a car accident, which caused a lot of physical and emotional damage.
"I thought this was the end, as I was pinned in a 4-door Toyota Camry, gasping for air as I held my ripped T-shirt against my face to stop the bleeding," Vision recalled. "All I could think about was my family and loved ones and how much I didn't want to go yet."
"This will always be a turning point in my life. God decided to give me a second chance to prove myself and make a difference. I won't stop until I have a Grammy and plaques on the wall, trust the process," he added.
Originally from New York City, Vizion describes his relocation to Vallejo, Calif..as "painful but necessary." "The times I've missed my friends I've learned to be stronger alone. The times I've got comfortable I've learned to live fearlessly."
He also shared that the change of settings is what helped him get involved in the various sides of music, which in turn helped craft his sound into something unique and divergent."My fan base grew from the changes because I was able to do shows in every state and gain more support everywhere. I made the changes because I was just finding myself and following family around to help them." he said."I've met some of the richest and most powerful people in states all over and it has helped me gain many options within the music industry and street life."
Recently the artist has been teasing new music with studio related stories on his Instagram feed.
To listen to tracks by Just Vizions, go to: http://bit.ly/Justvisionz