What We're Binging On Netflix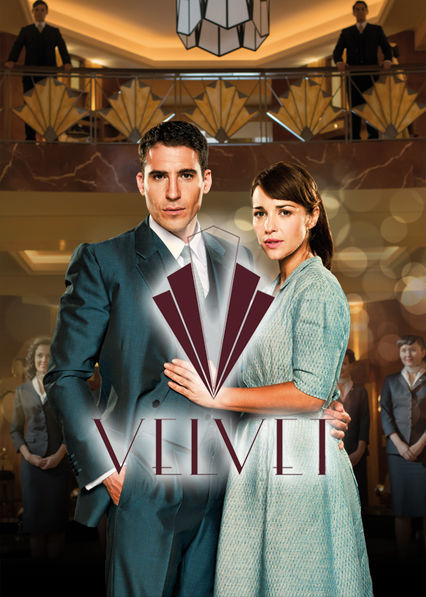 Looking for something to binge between midterms? We've got you covered!
Here are two recommendations for what's hot right now on Netflix
VELVET
Okay, so you're probably raising an eyebrow at the thought of watching a telenovela. But "Velvet" is more than that. It's a mid-century modern meets Art Deco dream. This Spanish soap opera is set in a haute couture scene, a department store, in the 1950s. Handsome Alberto Márquez inherits the family business after his father passes away in a horrible event (we won't give it away). The love of his life, Ana Rivera (played by Paula Echevarría), is always there for him, but now, they're both worried for the future of their enterprise.
So, in true telenovela style, he marries someone else. Enter Cristina Otegui (Manuela Velasco). She's the daughter of a wealthy man. She also wants Alberto for herself. Self-sacrificing Ana doesn't want to be the cause of her friends' unemployment. After all, times are tough.
Watch this show, if only for the style and fashion. And, for the ladies, Miguel Silvestre plays handsome Alberto. You're welcome!
Bonus: All four seasons available! No waiting!
BATES MOTEL
Vera Farmiga. Enough said. She is incredible as Norma Bates. Magnetic. Sharp. Commanding. And any other praiseworthy adjective your want to insert.
If you haven't watched this show, be prepared to get sucked in fast, mostly for Farmiga's acting. Norman Bates is played British actor Freddie Highmore. He does creepy very, very well. There are also interesting sub-plots involving Norman's half brother, Dylan, played by Max Thieriot, and former girlfriend, Emma (British actress Olivia Cooke commands her role well).
Rihanna even makes a guest appearance in the final season. She plays Marion, for those familiar with the classic film, "Psycho."
All seasons are now there for viewing pleasure.
Apparently, Netflix is looking for people to binge watch their shows. Since we're already doing it, maybe the franchise will help out some struggling students? Until then, happy watching!