35th DooDah Parade Memorializes Snotty Scotty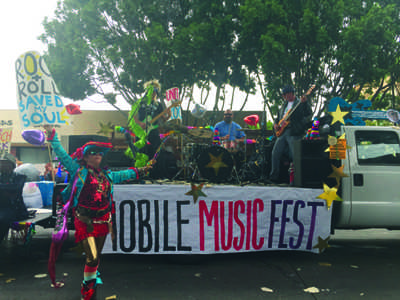 Pasadena's 35th Occasional DooDah Parade, held last Sunday, became a celebration of life for Scott Finnell, founder and lead singer of celebrated bar band Snotty Scotty and the Hankies.
Finnell, a fixture of the DooDah Parade and associated after parties, died on Oct. 16 after a brief, fierce battle with cancer. The Hankie's irreverent punk covers of classic rock songs were a perfect fit for Pasadena's do-it-yourself anti-Rose Bowl Parade.
Although it rained steadily throughout the Southland on Sunday afternoon, the DooDah Parade was spared all but a few drops.  The revelers embodied the goofy creative mockery  and raw talent that is the hallmark of this venerable local event, which draws thousands of onlookers and participants.