'Dr. Strange' Opens New Universes for Marvel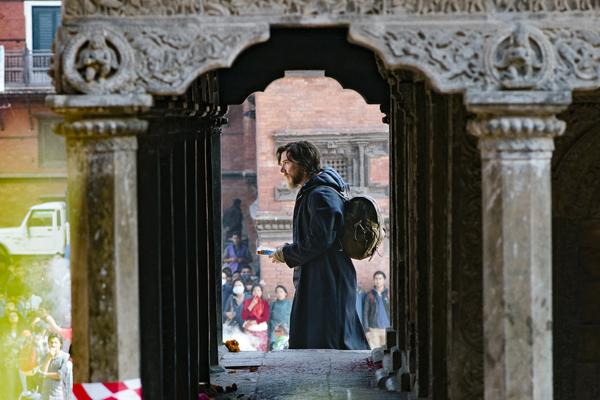 The long awaited 14th Marvel movie "Doctor Strange" finally opened on Friday, and it lives up to the hype.
The newest hero to the Marvel Cinematic Universe came in with a bang, showcasing, eye-popping special effects and surprisingly excellent sound design. The main character is Doctor Stephen Strange, a brilliant neurosurgeon, played by Benedict Cumberbatch ("Black Mass" 2015), gets into a life altering car accident setting him on an marvelous journey.
He survives the crash but his hands are severely nerve damaged, making him unable to continue as a surgeon. After months of searching for a cure, he ends up in Nepal where he meets the Ancient One (Tilda Swinton), who enlightens him into the mysteries of the world.
Throughout the movie there are stunning special effects including buildings morphing into each other, in another dimension and realistic astral projection. Once the Ancient One opens his mind a strange sequence follows and the sound jumping from speaker to speaker around the theater creating an extremely immersive environment. This unique experience along with the brilliant optical effects have set a new standard for movies. Are you sure about this?
Strange continues his adventure learning about new things in the mystic arts and goes onto help fight in a magic war. Despite being in a war Strange resiliently refuses.
This is not your average, action movie, it provokes deep thinking and explores a lot of heavy philosophic ideas, by not killing the enemy and not leaving any carnage in the wake of a battle.
"I think 'Doctor Strange' is going to be the beginning of the Marvel Cinematic Multiverse. It's really serving the same function that the comic did," said director Scott Derrickson, ("Sinister 2" 2015) back in July at San Diego Comic Con. "Even though it was a weird aberration as a comic book, I think it was a real linchpin in the comics. It ended up being decades of new stories and I think this movie will do the same thing."
The people who have read the comics understand that this opens the door to a variety of new movies for the future by creating new universes. The movie itself also followed the comics fairly closely, especially in costume and back story while still bringing in new and different aspects.   
As in every Marvel film there are two extra after scenes, so don't forget to wait until the end.