Pixar's 'Borrowed Time' is Not for Kids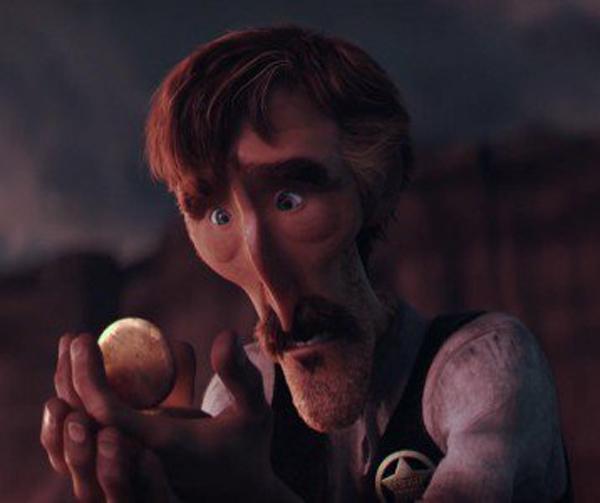 Pixar artists Andrew Coats and Lou Hamou-Lhadj released their short animated film, "Borrowed Time," on Vimeo last Friday and it is not what anyone expected.
Pixar Animation Studios is known for hard-hitting tear-jerkers, but with a considerably light tone to their movies. "Toy Story," "Finding Nemo" and "Wall-E" have stirred up emotions in children and adults alike, making them reach for tissues by the end of the movie, but the visual presentation and tone of these movies still give them a kid-friendly attitude.
"Borrowed Time," however, is on a whole different level. The film is very dark and brooding, so far removed from your typical animated films.
This short film runs for barely seven minutes and has very scarce dialogue, but it compels the audience to watch every second of it. It is a story of grief, remorse and redemption.
It opens with a scene of a dejected sheriff standing alone on a cliff. He is tall and lanky, sporting a vest with a sheriff badge over a wrinkled shirt, boots, and a cowboy hat. His face – with a thick moustache, greying stubble across his chin and eye bags bigger than his eyes – highlights his crestfallen state. Memories flood him as he limps to the edge of the cliff, his boot spurs rattling with every drag of his feet.
The film features scenes that may be disturbing for children. The cinematography and scoring used in the movie create a somber atmosphere that works really well in pulling the audience into the scenes.
Overall, this is a well-made short that gives people a peek on what animation could offer.
"The goal for us was to make something that kind of contested the notion of animation being a genre, and one for children specifically," Hamou-Lhadj said. "We really wanted to make something that was a little bit more adult in the thematic choices and show that animation is a medium to tell any sort of story."
On a behind-the-scenes video, "Borrowed Time" makers give their insights on making the film.
"There are still expectations of what animation is and could be," Coats said. "The responses vary and people's expectations of what animation is to them varies. It's great because that means we're challenging what people are expecting. And that's what we set out to do in the beginning."
The teaser was released August 2015 and "Borrowed Time" has been screening in film festivals since September 2015. It has won several awards in different festivals including First Place in the Animated Short category at the USA Film Festival, Best Animated Short in some festivals and First Place in Cinematography for their Directors of Photography, James Campbell (Camera) and Luke Martorelli (Lighting).
The film is currently showing in local and international film festivals. It is also available for free on Vimeo until Monday.