Upcoming Film and TV Releases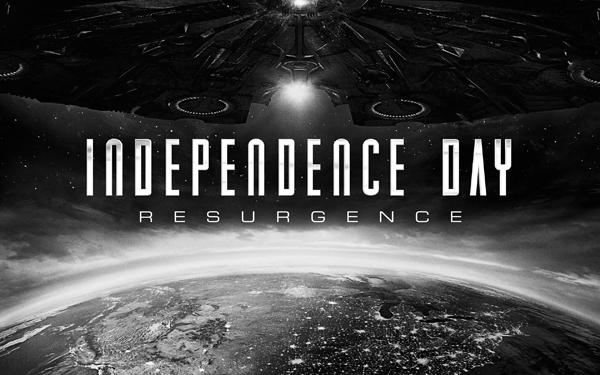 Summer is right around the corner and what better way to beat the heat than by grabbing a cold drink, munching on your favorite snack and watch an entertaining film or television series. Below are a few recommendations for those who dare to leave their smartphones behind and enjoy what cinemas and television producers have to offer.
June:
"Now You See Me 2" The Second Act" – June 10 (Film)
Sequel to 2013 "Now You See Me" featuring Jesse Eisenberg, Mark Ruffalo, Woody Harrelson and Dave Franco return in this magical sequel.
"The Conjuring 2: The Enfield Experiment" – June 10 (Film)
Ed and Lorraine Warren aren't yet finished with their paranormal investigation as they travel to the United Kingdom to delve into a poltergeist activity that is disrupting a family's everyday life.
"Finding Dory" – June 17 (Film)
Amnesiac and lovable character, Dory, will be the leading star in this animated film, based off the characters from 2003's "Finding Nemo."
"Central Intelligence"- June 17 (Film)
Dwayne Johnson and Kevin Hart star in this action comedy about two old high school friends, who take on an adventure to save the world.
"Orange is The New Black" Season 4 Premiere – June 17 (Netflix)
The ladies of Litchfield Penitentiary are back in an all-new season of Netflix's most anticipated summer comedy-drama series.
"Pretty Little Liars" Season 7 Premiere [Freeform] 8 p.m. – June 21 (TV)
Secrets will be revealed in this new season of Freeform's teen drama, mystery-thriller.
"Independence Day: Resurgence"- June 24 (Film)
Taking place 20 years after the first film, "Independence Day", a new global defense program is formed and are faced with a much powerful enemy of aliens, heading their way to destroy humanity.
July:
"The Purge: Election Year" – July 1 (Film)
In the third installment of "The Purge Series," in 2025 the next presidential election can either go towards to eliminate the Purge or "Keep America Great" by allowing the deadly commencement.
"The Secret Life of Pets" – July 8 (Film)
A terrier named Max pushes faces a white rabbit named Snowball and his army of abandoned pets called the "Flushed Pets" as they plan to retaliate on all owned pets and their owners.
"Mr. Robot" Season 2 Premiere [USA] 10 p.m. – July 13 (TV)
Golden Globe winner for Best Television Series in a drama category, "Mr. Robot" is back for a second season, with returning actor, Rami Malek, as the lead protagonist, Elliot Alderson.
"Ghostbusters" – July 15 (Film)
A reboot of the 1984 film, this 2016 motion picture will star Melissa McCarthy, Kristen Wiig, Kate McKinnon, Leslie Jones and Chris Hemsworth as they try to save the world from Rowan, an evil demon who is able to control over human forms.
"Shooter" Series Premiere [USA] 10 p.m. – July 19 (TV)
A drama series adaptation of the 2007 Paramount film, is an all-new series starring Ryan Phillippe as Bob Lee Swagger an exiled marksmen who is coaxed to return to murder the president.
"Star Trek Beyond" – July 22 (Film)
The crew of the USS Enterprise is back in this third installment of the "Star Trek" franchise with Chris Pine, Zachary Quinto, Zoe Saldana, John Cho and Simon Pegg reprising their roles.
"Nerve" – July 27 (Film)
Based on the 2012 novel by the same name, Emma Roberts and Dave Franco enter an online game of truth or dare, which eventually escalates as the game goes on.
"Jason Bourne" – July 29 (Film)
Matt Damon is back with the fifth installment of the "Bourne" film series as the infamous Jason Bourne as he unexpectedly shows up in a time where the world is faced with unknown uncertainty.
August:
"Nine Lives" – August 5 (Film)
A businessman finds himself becoming distant from his family and he meets a pet shop owner named Felix who traps him inside a cat's body and the only way to become human again is to reconcile with his family for one week or stay as a cat forever.
"Suicide Squad" – August 5 (Film)
A government agency named "ARGUS" recruits imprisoned supervillains who are sent to execute a black ops missions and become a team named as "Task Force X."
"Sausage Party" – August 12 (Film)
Seth Rogen, Kristen Wiig, Jonah Hill, James Franco, Edward Norton and Salma Hayek star in this adult animated comedy. a chance to build on their dream while also helping struggling neighborhoods.