Summer Fun in L.A.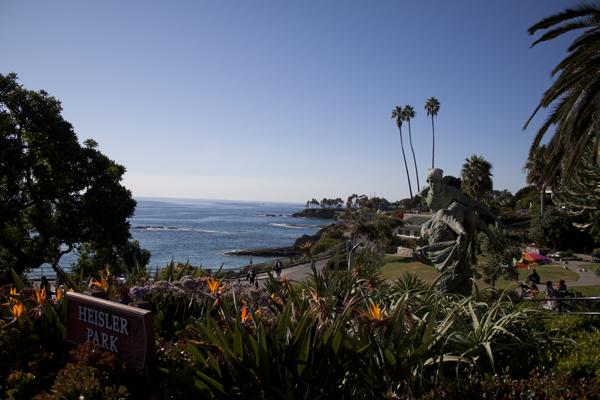 Summer in Los Angeles can be, as we all know, very hot— with temperatures up to 100 degrees, and on those days we might not be interested in doing anything special but for those other days when we are not dying from the heat, LA have so much to offer both for tourists and locals. Here are just a few suggestions:
Museums
There are lots of interesting museums in and around the Los Angeles area. From the "Urban Lights" exhibit which is a piece made up of 202 repaired cast-iron street lamps gathered from all over LA located by the entrance of Los Angeles County Museum of Arts to the Getty Center known for its architecture, gardens and views overlooking Los Angeles.
Griffith observatory is a popular place to visit, tourist from all over the world goes there to see the iconic Art Deco building that has been overlooking Los Angeles for more than 80 years.
If you are interested in cars, everything from vintage vehicles to high-performance supercars a visit to Peterson Automotive Museum is a must. In 2015 the museum got redesigned into a more high-tech gallery and today it has about 150 cars out on display.
Tourist things
When in Los Angeles there are a few things you have to do, it's the things you've seen in movies.
You need to walk down Hollywood Boulevard and see all the stars on the sidewalk and of course the Chinese Theater with the handprints from celebrities ranging from Clint Eastwood to Jennifer Lawrence.
Then there is the world famous Hollywood sign, which is a landmark and American cultural icon. It can be seen from streets surrounding the Hollywood Hills but if you want a closer look a hike is probably the best way of capturing this famous icon.
Spend some of your days on the beach, there is many beaches around LA, some more famous than others.
Venice Beach is a popular one with the Ocean Front Walk, Muscle beach and outdoor activities such as paddle tennis, volleyball and a skate park. Take a stroll around the Venice Canals and look at all the houses that shift in colors from grey to purple to orange.
Santa Monica Beach with landmark Santa Monica Pier is a place where you can enjoy attractions at Pacific Park, Santa Monica Pier Aquarium, entertainers that sings, do magic tricks or writes your name on a rice grain.
This might be a bit on the expensive side but if you want to learn how to "catch a wave," surfing lessons are a must. There are a few surfing schools based around Santa Monica that guarantee you to "catch a wave" at the end of your first lesson. The lessons are two hours long and you're provided with a wetsuit and a board, you start with a beach session to learn the basics and then you get further instructions when you're up on the board and in the water.
Heisler Park, a part of Laguna Beach, is a beautiful oceanfront park with walking trails, gardens, and a marine refuge with tide pools, picnic tables and barbeque sites.
There is so much to do around the beaches but if you're not in to that, why not just bring a towel, lay it on the sand and enjoy the sun. If you don't mind the cold water, go for a swim.
Shopping
If you want to feel like Julia Roberts did in the movie "Pretty Woman" a trip to Beverly Hills and the exclusive shopping street Rodeo Drive is a must. Just by walking down the fancy street you can feel the glamour while looking through the class of some of the world's most exclusive stores.
Two popular places to visit is, The Americana at Brand, an outdoor shopping centre in Glendale and The Grove in Los Angeles. Both places offers shops like Apple Store, Sephora, Topshop/Topman and more. The Grove also has an outdoor farmers market with everything from sweet cakes to fresh fruit and meat. When you need a break for shopping you can get a refreshing smoothie at Jamba Juice or if you feel hungry get a bite to eat at restaurants such as The Cheesecake Factory.
Entertainment
LA offers a lot of different concerts during the summer, from Slipknot and Bob Dylan to Selena Gomez and Nick Jonas. There is a genre for everyone.
If you are more into the musicals there is a wide range of shows during summer time. 42nd street and Beautiful: the Carole King musical will be played at Hollywood Pantages Theatre and Disney's The Little Mermaid will be at the Hollywood Bowl starring Darren Criss, Rebel Wilson, Sara Bareilles and John Stamos.
Go see the Dodgers at a home game to experience the whole atmosphere of what it's like being in the stands at Dodger Stadium cheering on the team.
You can get away with pretty cheap tickets, it all depends on what team they are playing. If you are really lucky you might even catch a ball, guaranteed status update right there.