Montrose Art Walk Season Comes to an End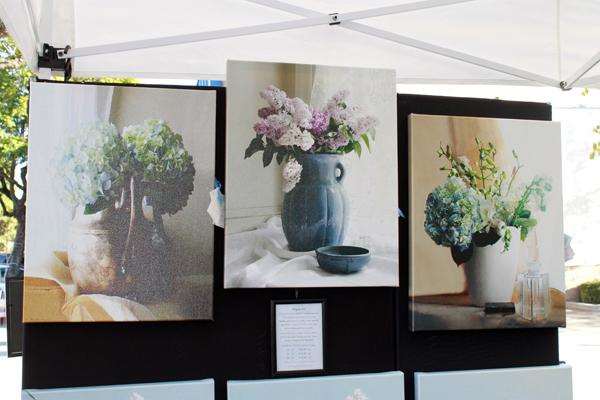 The quaint town of Montrose drew local artists together to display their works at the Art Walk on Sat, Nov. 21 for the last of a four-part series held throughout the year.
Oil paintings to digital art, jewelry and handmade crafts were available for purchase along the 2300 to 2400 block of Honolulu Ave. from 9 a.m. to 4 p.m.
Damien Jordan, a local resident was strolling the Art Walk with his family. "It's a warm day, and this is great way to get the kids out and expose them to a little culture in a friendly environment," Jordan said. "We may even get a little Christmas shopping done, there's a variety of art to choose from, something for every room of the house."
Artist and writer Rebecca Mate of Sunland-Tujunga, founder of International Art Day which is held the second Friday in August annually, had some of her art on display.
"I painted a fox, and I was afraid it didn't have enough detail, but I put it up and a woman bought it for her daughter within an hour," Mate said. "Also, I had my husband paint our picket fence like piano keys in honor of International Art Day this year."
Mate was at work painting on site, this time she chose the Eiffel Tower as her subject to honor France after the recent attacks.
Other vendors had sterling silver jewelry and handmade items for sale along with gift baskets for the holidays.