'Eros in Ruin' Works Depicts the Fragility of Man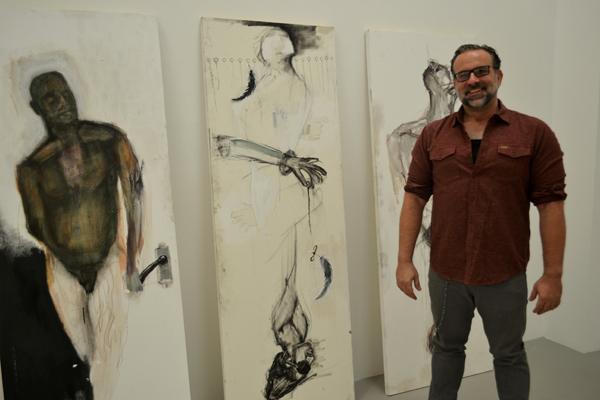 The Art Gallery of Glendale Community College hosts the exhibit "Eros in Ruins" by Professor David John Attyah and features drawings, sculpture, and photography pieces, which were inspired by the masculinity of man.
Attyah began his career at GCC 10 years ago. He earned his Master of Fine Arts degree at the School of the Museum of Fine Arts in Boston.
Before that, he studied medical anthropology at Harvard University and politics at Princeton University, but decided that these sciences were not for him.
Attyah got his inspiration for "Eros in Ruin" after he saw all the pictures of saviors and heroes from Western traditional art at the Prado museum in Madrid.
According to Attyah, in contemporary art history, women tend to be represented as either comforters or mothers, but it is very hard to find representation of men. Attyah said he is interested in intimacy, sadness, fragility and sort of anti-hero qualities. The works in "Eros in Ruin" tell viewers about the fragility of man.
The reliquary group was inspired by Greek antiquities and Parthenon marbles inspired some of the images as well.
"We live in a world where being fragile is the worst possible thing you can be," Attyah said. "I think most of us feel fragile most of the time, so it is tempting to use images and pictures to think through an alternative — a softer way of being."
The exhibition is open now through Dec. 3. A reception with the artist will be held in the art gallery of the Library Building from 5 to 7 p.m. on Nov. 21.