Comic 'D' Militant Entertains and Informs Students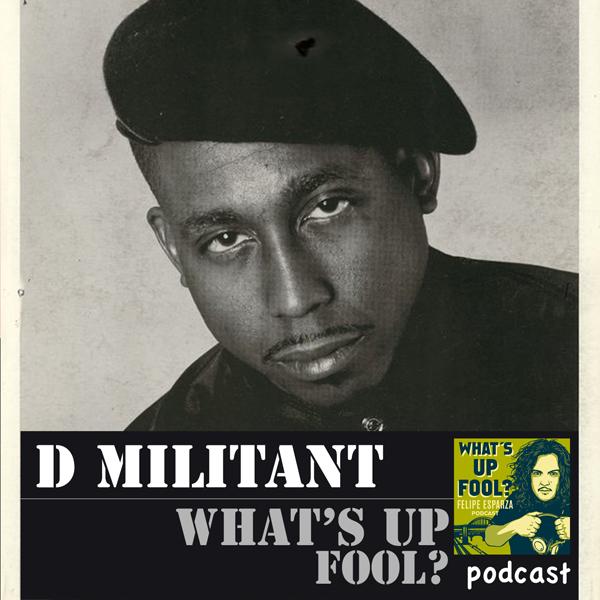 Comedian, actor and writer Darryl Littleton, also known by his stage name "D' Militant," gave an insightful look into the history of African Americans' influence on comedy in the Santa Barbara building on November 5.
The presentation, hosted by the sociology club, consisted of a little bit of a documentary, lecture, and a question and answer portion at the end. Littleton was clearly an entertainer, but was able to blend solemnity and humor as well as make some poignant observations.
"Black people found a way to deal with all [of] the pain and oppression—it was to laugh," Littleton said. "They made jokes about their lives and about white people's lives and it helped them get through their day."
The presentation took the audience briefly through the history of blacks in America, starting with the Civil War and going all the way up to modern times.
"Black slaves would imitate their white masters in playful ways, and so that's why people saw them as amusing," said Littleton. "This gave way to freed slaves becoming minstrels. It was one of the few ways blacks could succeed or get recognition."
Taking the audience through the history of comedy as seen through the eyes of African Americans, Littleton, who also narrated his documentary "Why We Laugh," touched upon some early black sitcoms and comedians, as well as the controversies surrounding those people. One notable example was the CBS sitcom "Amos 'n Andy," which was an extremely impactful radio show for having two African Americans as the stars.
It was eventually made into a television show, which gained immense popularity due to its humor, as well as criticism for its use of negative stereotypes of blacks. The NAACP, or National Association for the Advancement of Colored People, is an organization whose goal was and is to protect the equality of rights for all people as well as to combat racial discrimination. This group, still prominent today, raised ethical concerns about the show "Amos 'n Andy."
"The NAACP thought that the show portrayed blacks in a negative way, and so they were hugely responsible for getting the show cancelled," Littleton said.
Littleton discussed comedians such as Redd Foxx and his influences on comedy, because he worked "blue", a controversial brand of humor, which was virtually unheard of in his time. Some of the comedians featured in the documentary included the Wayans brothers, D.L. Hughley, Cedric the Entertainer, Chris Rock and others, all of whom offered their views of the history of black comedy.
Perhaps the most fun came from the question and answer portion at the end, when Littleton told humorous stories about famous entertainers he had worked with, like Chris Tucker.
"We were behind a comedy club in an alley, smoking a joint. It wasn't as acceptable back then as it is nowadays, which explains why we were in an alleyway behind the club," Littleton said. Other anecdotes included a time when Katt Williams arrived unexpectedly at Will Smith's house and Littleton's own influence on Leslie Jones' career.
"I've known Leslie a long time. When she was thinking of quitting comedy, before SNL, I asked her, 'a few years from now, when you turn on the TV and see your friends with their own shows, how [are] you going to feel?' And she said, 'Thank you Darryl.' I guess you could say she owes me a lot," Littleton said.