Art Takes Wings in Los Angeles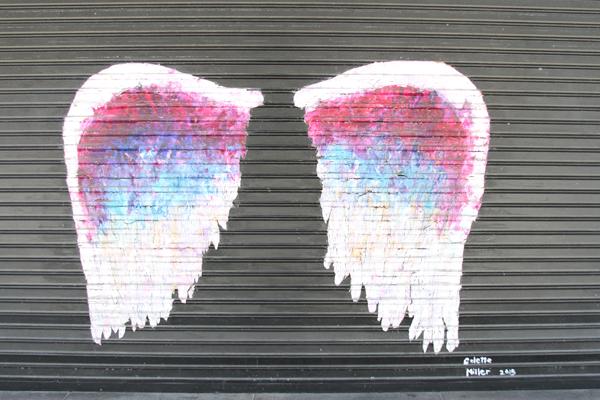 Art — for some, it's a painting, sculpture or even the composition of a song. For artist Colette Miller, art is a pair of wings painted on the facades of Los Angeles that remind people they can be the "Angels" of the Earth.
"I was driving a lot in Los Angeles and I'd see all these big empty walls," she said. "I really started imagining in my mind what these buildings would look like with really big human size wings and what an enlightening free image it would be."
The Angel Wings Project took off during 2012 after Miller spent sometime meditating and reflecting on all the negativity that surrounds humanity on Earth.
From its vibrant colors to its human size, the wings have become an inspirational photo opportunity for many tourists, residents and even high profile celebrities. Mayor Eric Garcetti is among the many to snap a photo with the wings.
In an effort to raise awareness of the arts and culture in Glendale, the City Council and the ACC, Arts & Culture Commission, collaborated with art curator Joy Feuer to produce temporary art installation for the city.
Within this effort, Miller has created her first unique mobile version of the wings for the city. The Glendale wings are made from reclaimed materials and are human-sized making it accessible for people to take pictures in front of them.
The Glendale Library's Arts and Culture Community Relations Manager, Chuck Wike, thinks the wings are a great example of how art can be made from reclaimed materials. He also finds it great that they are mobile, making them accessible for community events around the City.
"I'd say Glendale Wings have been a success," he said. "Once the first person takes a selfie or photo with the wings, then people understand and more people take pictures."