Review: A Musical Journey through South America with Vento Sur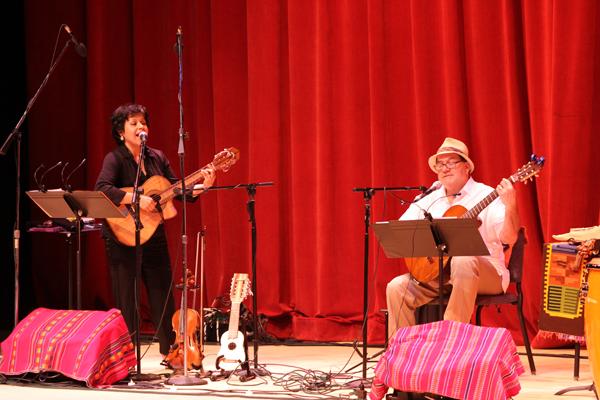 On Saturday, the Latin American band Vento Sur played a show in the college auditorium as part of the continuation of the GCC Concert series.
These concerts continue to shine as they are well-done and entertaining. Vento Sur, meaning "south wind," took the audience on a journey through South America, exploring the various musical cultures along the way. They played a variety of instruments including the marimba and even a box.
The band consists of João Junqueira, Julissa Bozman, Alex Bozman and Jay Gravatt, all of whom are Cal Arts alumni. They like to blend traditional and folk music, and even put their own spin on things.
Several unique instruments were featured, including "South American ukulele," which originally utilized armadillo shells as a base to create its sound.
To complement the music, dancers came on stage at several points throughout the performance to express the music physically. The dancers sported brightly colored attire and were always on beat.
One of the band members stepped onto the stage with a pan flute to solo, as well as mimic the sounds of a vulture — which is what the song was about.
The entire show was lively, both on stage and in the audience, evidenced by clapping and singing. The players' musicality and rhythm were superb, but no less should be expected from Cal Arts alumni who have been playing together for years. Their "togetherness" was both casual and professional all at the same time.
The Saturday concerts at GCC have been unexpected pleasures. There are many more concerts throughout the year to look forward to, and perhaps the greatest part of these concerts, is that they are all totally free.
The concert series will continue throughout the year and will feature many different styles of music.