Kormákur's 'Everest' Takes You to the Mountaintop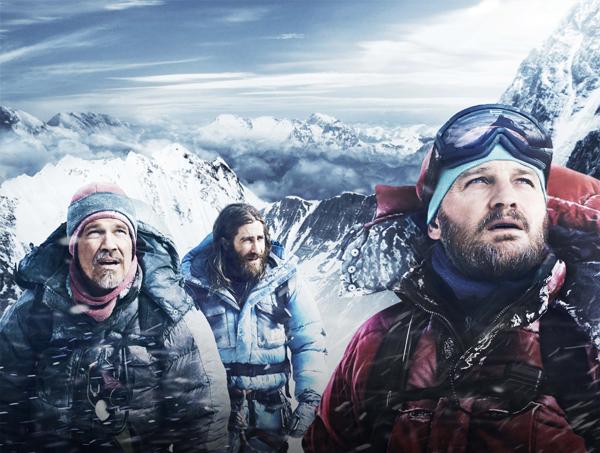 You feel as though you are there—like the cold breeze is cutting your face, as though your life is inches away from ending if you took one wrong step on the monstrous beast that is Mount Everest.
From the man that brought you thrillers "Contraband" and "2 Guns," Icelandic director Baltasar Kormákur leaves nothing to the imagination in his new IMAX 3-D film, "Everest." The thrilling drama is the retelling of the devastating events that took place May 1996 when two expedition groups attempt to summit Mount Everest but are hit with a blizzard that changes everything. Eight of the climbers traveling are killed during the storm and some are fatally injured.
What seems as a suicide mission to some , the challenge of climbing Mount Everest is one that mankind yearns. The film begins with giving an inside look at the two expedition teams, one being led by Jake Gyllenhaal who plays Scott Fisher and the other by Jason Clarke who plays Rob Hall. Even though they are considered two different expedition teams, during the nights when a blizzard hits, they are brought together as one as the climbers help each other out to survive on the mountain.
"The Imitation Games" leading lady Keira Knightley , who plays Jen Arnold, the wife of Rob Hall, does an incredible job bringing a sense of reality and human touch to the movie. Knightly musters life to the screen by allowing you to feel every emotion she expresses as a supportive wife bearing a child.
Once the two expedition teams set out on their journey, we are able to see the different hardships and predicaments they face on the mountain.
"Everest" provides great insight into the personal lives of the characters. It allows its viewers to connect emotionally with the climbers by providing the reasons why they choose to embark on their journey. Kormákur captivates the audience with his cinematography by filming in locations like Iceland , the Italian Alps and Nepal. He undoubtedly brings you to the top of the world with his scenery.
In an interview with Variety magazine, Kormákur said, "The more that we make the Marvel studio films fantastic for what they are, the more we need to contradict that and make films that feel real."
By showcasing the amazing scenery, Kormákur allows his audience to re-live the day of the devastating event. "Everest" leaves you cold from the thought that there are those willing to place their lives in danger just to climb a mountain with the only reason, "because I can" or "because it's there." The risk that humans take in attempting to reach the top of Mount Everest is one that only the fearless can attempt and you shouldn't miss in seeing.
Coming in the top five this week and grossing $7.6 million, "Everest" is most definitely a must-see film this year. PG-13.