Avengers Sequel Fails to Live Up to Hype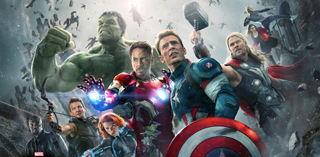 The first "Avengers" film (Joss Whedon, 2012) left big shoes to fill. Although the sequel has been anticipated for years, it falls short of expectations.
The most exciting part of the film is the fight sequence that takes place in the first five minutes between the heroes and two new villains. The team is led by none other than the enticing Ironman, who stepped up to the position after the dissolution of S.H.I.E.L.D in the sequel to Captain America, "The Winter Soldier" (Anthony and Joe Russo, 2014).
All of the fight sequences that followed took a downward spiral.
The famous Stark Tower has become the headquarters for the Avengers and the remainder of the S.H.I.E.L.D team. The tower's giant "STARK" sign has been replaced with a silver "A" for "Avengers."
The comedic elements gave the film more character. During the celebration party, the team partakes in a friendly competition based on Thor's (Chris Hemsworth) mystical hammer. The heroes attempt to lift it up. Each team member fails, but Captain America (Chris Evans) comes close, which puts Thor on edge.
The characters' snarky comments and sexual innuendos, courtesy of Ironman and Thor, were quite hilarious, but they seemed a bit inappropriate since Walt Disney Studios and Motion Pictures distributed the film.
For example, during the final fight scene, Ironman (Robert Downey Jr.) attempts to find Black Widow (Scarlett Johansson) and Hulk (Mark Ruffalo.) Through radio, he tells Black Widow that he hopes the two are not playing "hide the zucchini."
Another instance takes place during the hammer competition. When it is Ironman's turn to try lifting the hammer, he gets very cocky and Thor tells him that he won't hold it against him if he "can't get it up."
Although there is supposed to be a budding romance between Hulk and Black Widow, the chemistry between Johannson and Ruffalo felt forced and their interactions awkward.
Ultron (James Spader) was created by Ironman and Hulk. It was an attempt at a  peacekeeping program, but things went awry during creation and Ultron turned on the team.
He was presented as a powerful, terrifying alternate life form, but as the movie progressed, he did not have a scary presence. He was quirky rather than frightening.
Throughout the film, Ironman kept referring to Ultron as his son, as they share similar characteristics. Ultron is basically Ironman's, or Tony Stark's, dark side.  As a villain, he is difficult to take seriously and his sense of humor falls flat. He is dull in comparison to the antagonist, Loki, from the first film.
Ultron works with two brand new characters, twins Quicksilver (Aaron Taylor-Johnson) and Scarlet Witch (Elizabeth Olsen), who are kidnapped by Baron von Strucker at the start of the film.
As in every Marvel movie, Stan Lee makes a cameo. He plays a drunk military veteran at a party hosted by the Avengers, providing a few laughs.
There are a handful of returning characters and new characters, including "Veronica," a weapons delivery system created by Ironman to contain Hulk.
The film has a solid ending with the long awaited phrase, "Avengers assemble."
It was enjoyable to watch, but compared to the first film, the action was lacking.
"Avengers: Age of Ultron" was not a bad movie. It was well made, but it was oversold.
3 out of 5 stars.
Catch it in theaters Friday, May 1.
About the Contributor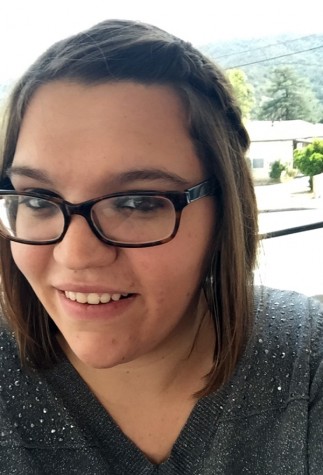 Danielle Nail, Staff Writer
Danielle Nail is a communications major with an emphasis in journalism. She fell in love with journalism during her freshman year of high school when she...