Walker Remembered in Final Franchise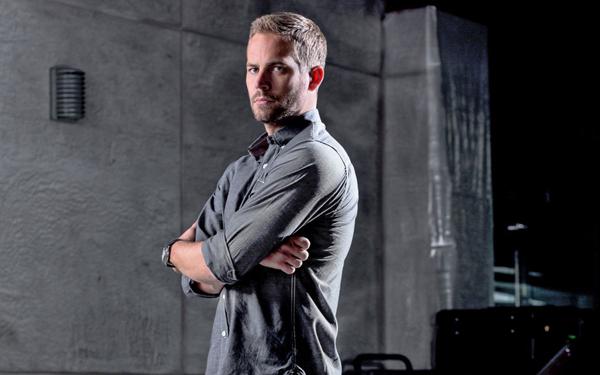 Paul Walker's sister said she's not sure if she's ready to see "Furious 7" when it hits theaters Friday.  The late actor's younger sister, Ashlie Walker, 38, said she might have to watch the film privately and cry.
"The film was finished with the utmost respect for Paul. It will be part of his legacy, and I couldn't be more proud of him," Ashlie said.
According to the press release from the Los Angeles County Sheriff's Department, Paul Walker was killed in a solo-vehicle collision on November 30, 2013 in the city of Santa Clarita.  Vin Diesel told CNN he lost his brother in the tragedy.
"The relationships you see on film are so real, because when the tragedy happened, I lost my best friend, " he said. "Furious 7 was a labor of love. It was in some ways the hardest film I've ever had to do. It was a very, very personal and important film for us."
Diesel paid tribute to Paul when he named his daughter, born March 16, after him.
"I named her Pauline. There's no other person I was thinking about as I was cutting the umbilical cord. He [Paul] was in the room. I knew he was there and it felt like a way to keep his memory, a part of my memory, a part of my world," he said in an interview with the Today Show.
The final installment of The Fast and the Furious franchise was set to be released late last year, but after the death of Paul, the cast and crew weren't sure if they were going to finish the film.
"The cast members were truly close and tight knit. The relationships on screen are so real. When you have a ten-year film series, it happens," Ashlie said. "The cast were the best of friends, they became family. Everyone was broken-hearted and didn't know if finishing the film was the right thing to do."
After much deliberation, the cast and crew decided finishing the film would be the best way to honor Paul.
"Paul had already put so much work and time into the film. The cast did not want all of his hard work to remain unseen," she said.
Tyrese Gibson told MTV that Paul got through 85 percent of "Furious 7." The remainder of the film was finished with stands-ins. Paul's brothers, Cody, 26, and Caleb, 37, were asked to finish the movie.
"Neither one of them ever intended to be actors, but when it came down to it, they knew it would be the best way to pay their respect to Paul," Ashlie said.
On his Facebook page, Cody said participating in the film had been a great experience.
"It's been such an overwhelming experience for Caleb and I, and everyone involved in the film has been so incredible," he said.
Cody and Caleb worked close with the cast to finish the film. "It was emotional for them to attempt to fill the shoes of someone they loved and admired so much, but the cast welcomed them with open arms," Ashlie said.
At an advance screening of the film in Los Angeles last week, the cast dedicated the final film to Paul Walker.  Gibson told the audience they did the film and the press for Paul.
"Three days of press that no one really wanted to do, but we did it. Why? Because Paul's life is to be celebrated," he said.
The entire Walker family could not have anticipated the success of the Furious franchise.
"I don't think anyone had any idea what this film was going to be. Paul would always talk about how much fun it was, and I think that's why they kept making more. He loved it," Ashlie said.  "Paul was going to be an actor from day one. He never wanted to do anything else."
Ashlie said Paul loved racing. "Paul went to some of the best racing schools in the country so he could do all his own stunts. Racing was in his blood," she said. "He had such a passion for the speed and cars."
The late actor was also known for his generous spirit.
"He couldn't enjoy success or anything else if he wasn't helping other people find their success," she said.
He  had his own organization called Reach Out Worldwide and it was all funded directly by him.
"He put together a team of first responders. They were the first people on the scene after a catastrophic event. He was always there, as well," Ashlie said. "The entire operation was done quietly because it was done from his heart. It was something our family didn't want to see die with him."
In January of 2014, Cody left Oregon to continue his brother's foundation in Southern California.
"One of the things I always admired about my brother was his genuine desire to help others in need. I am honored to join the ROWW team in fulfilling my brother's legacy and to make sure his spirit and mission lives on," Cody said to the ROWW foundation.
The Walker family was grateful Paul's organization could continue in their family name.
"Paul had a really big heart. He touched so many people and he made our family proud," Ashlie said. "Our family is so thankful Cody was so willing to keep Paul's organization and memory alive."
Paul Walker can be seen in his final film, "Furious 7," when it is released, Friday.
"I encourage other people to watch The Fast and the Furious and pay their respects to Paul," Ashlie said.