French Film Festival Brings Acclaimed Movies to GCC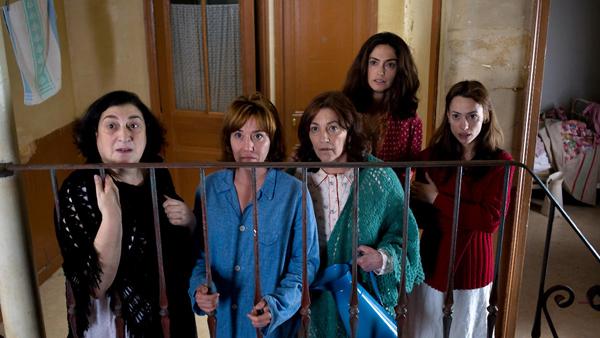 Glendale College's first ever French Film Festival began last Friday.
The free event was hosted by the foreign language department and supported by the French Embassy. The college's French Club helped promote the event by passing out fliers, putting up posters, and selling refreshments before the event.
"They were wonderful in promoting the festival," said Professor Emeritus of French Teresa Cortey.
French professor Denis Pra, who coordinated the festival, welcomed everyone as they gathered in Kreider Hall and briefly discussed his passion for French cinema.
In his classes, Pra would show clips from French films to give students insight into the culture and language of France.
He would show a clip of people greeting each other, noting that in France people greet each other by kissing both cheeks.
"We don't hug," he said.
However, due to copyright laws, he was unable to show films in their entirety, so for some classes he would arrange field trips to see French movies playing in local theaters.
However, copyright fees were paid through a grant issued by the French Embassy specifically for the festival.
Pra said the festival would not have been possible without the support of professors Cortey, Marguerite Renner (history), JC Moore (sociology), Carley Steiner (media arts),  Eric Gans (Professor Emeritus of French and Francophone Studies, UCLA), and Chef Andrew Feldman. Each instructor was in charge of introducing a film, a condition of the aforementioned grant. Feldman aided with a French cooking demonstration.
On Friday, Renner introduced the film, "The Women of the 6th Floor" (2010), directed by Philippe Le Guay, which had English subtitles. The film follows an uptight couple whose lives are changed by their maids.
"You're going to laugh, but when you do ask yourself why you're laughing," Renner said.
Renner connected the film to Women's History Month. Although a comedy, "The Women on the 6th Floor" addresses issues of class differences, gender roles, and ethnicity.
The film is about a well-to-do French couple whose life changes when they hire a Spanish maid.
Pra chose the movie after he met Le Guay at an American premiere for a different film.
"French movies have a different approach that American movies; the French don't always give you a direct answer," Pra said.
After the screening, Renner opened a discussion about the film where several students debated the actions and relationships of the characters.
"When we study another culture, we see that underneath it all people go through the same struggles and worry about money, class, love, marriage and so on," Cortey said.
The French film festival will continue on Friday starting at 2 p.m. with a screening of the "Approved For Adoption" (2012).