Thousands of Los Angeles County residents turned out for Museums Free for All Day last Saturday, taking advantage of free admission to 20 museums in the area. This well-publicized event is an incentive for locals to take advantage of Southern California's bountiful cultural sites and activities, but what is less well known is that most of these museums offer free admission at least one day per month.
It has been said that Los Angeles is a cultural desert, but this is absolutely not the case. LA offers world-class art, exhibits, antiquities, fossils and gardens — even a starving student can enjoy all of these amenities without breaking the budget.
For example, the Page Museum at the La Brea Tar Pits is the only site of its kind in the world. Exhibits and research laboratories are open to the public and cost $9 for students with ID. However, on the the first Tuesday of every month, visitors can marvel at a Columbian mammoth or a saber-toothed cat for free and ponder the wonders of life 20,000 years ago on what would eventually become "the miracle mile."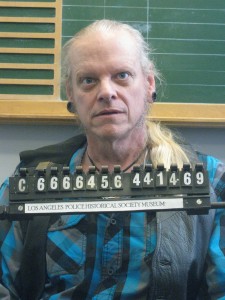 Close by at the LA County Museum of Art, admission for students (excluding special ticketed events) is $10. After 3 p.m. on Monday, Tuesday, Thursday, and Friday, general admission is free to Los Angeles County residents with proof of residency, and free all day on the second Tuesday of every month. Certain federal holidays are also free.  February is the last chance to see Eugène Delacroix's masterpiece "Greece on the ruins of Missolonghi "and "Haunted Screens: German Cinema in the 1920s," has gathered rave reviews.
Story continues below advertisement
The Craft and Folk Art Museum is $5 for students and free on Sundays. Current exhibits include "Man-Made: Contemporary Male Quilters," and "Focus Iran: Contemporary Photography and Video."
The California Science Center is always free (excluding special ticketed events) and is home to the space shuttle Endeavor and a kelp forest contained in an 188,000-gallon saltwater aquarium.
Next door to the Science Center, the Natural History Museum of Los Angeles County, charges $9 for student admission, but is free on the first Tuesday of every month. The newly remodeled dinosaur hall is breathtaking and classic exhibits such as the hall of African mammals and the gem vault never fail to impress. "Becoming Los Angeles" is a great exhibit to take out-of-towners to and showcases many facets of LA's history including one of Scarlett O'Hara's gowns from "Gone with the Wind."
The Museum of Contemporary Art has three locations in LA; The Geffen Contemporary is closed for remodeling, but the Pacific Design Center location is free and the main campus on South Grand Avenue is free every Thursday from 5 to 8 p.m.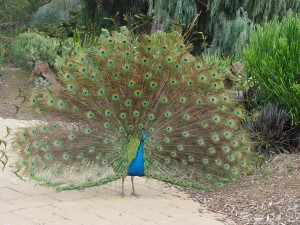 For those who would rather walk around lovely manicured gardens and look at exotic flowers, the Los Angeles County Arboretum and Botanic Garden ($6) and Descanso Gardens ($6) are both free on the third Tuesday of the month. February is camellia season!
The Autry National Center of the American West charges $6 for student admission but is free on the second Tuesday of the month. The Autry has a fine collection that showcases both historic and contemporary art of the American West, including Native American art. The Southwest Museum campus is open on Saturdays and is free to the public.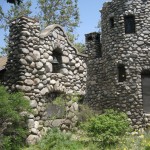 Pasadena Art Night is a great way to experience a variety of local museums and galleries. Shuttle buses whisk visitors between locations and some venues offer wine and cheese or other snacks.  Save the date: March 13 from 6 to 10 p.m.
On The Museums of the Arroyo  Day, six museums: The Autry's Historic Southwest Museum Mt. Washington Campus, the Gamble House, Heritage Square Museum, the Los Angeles Police Museum, the Lummis Home and Garden and the Pasadena Museum of History open their doors to the public for free. Visitors are encouraged to use the shuttle service and public transportation for this popular event. This year's MOTA Day is Sunday, May 17 from 11 a.m. to 5 p.m. One exciting feature is getting a mugshot snapped at the Los Angeles Police Museum.
Tips for Visitors:
•   Wear comfortable shoes.
•   Hours and admissions are subject to change. Please call ahead.
•  Bring your student ID and driver's license to  take advantage of student discounts.
•  Most locations allow photography, but some have special photo policies.
•  Free admission usually does not include special ticketed exhibits and events.